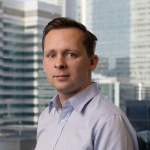 Peter Apps
Peter Apps is deputy editor at Inside Housing
Innovation in the built environment cannot come at the expense of safety
The benefits of modular technology are obvious, but the current issues with external facades should teach us all not to forget safety in pursuit of innovation, writes Peter Apps
In March 2017, I wrote a feature for Inside Housing called 'A Stark Warning' about the potential risks to high rises from the use of combustible materials on their walls. As everyone is now aware, it was a story which would prove horribly prescient.
It is hard not to look back on that story without some regret. While mine was just one in a line of similar warnings that foreshadowed the Grenfell Tower fire, I am inclined to ask myself why I did not say more, say it louder and say it sooner.
I recall this because I was struck with a sense of déjà vu this week when writing a story about two fires in modular buildings in the Shetland Islands. Both buildings were constructed in the increasingly in vogue factory-build method, shipped to the islands and assembled rapidly on site. Both were totally levelled by fires which ripped through their structures.
---
---
How widespread is this sort of risk in other modular buildings – including some increasingly tall high rises – that utilise lightweight combustible materials for their structure?
It is impossible to know for sure. But the fire experts I spoke to all sounded a note of serious caution. This is a building method that comes with risk and those risks must be understood and mitigated.
Modular has an awful lot of political capital now, and it is not hard to see why. The potential for construction to be faster, lighter, more precisely engineered and more environmentally friendly is an attractive prize. But the innovators who pursue it must not do so at the expense of safety.
The message from the piece I have written is not: don't do modular. Instead, some developers may need to slow down. Do the research to understand why some modular buildings have burned down. Make sure yours don't have the same flaws. Understand that an architect's plans are not always what is delivered on site. Know that there is a difference between something that is compliant with regulations and something that is safe.
This is what the construction industry did not do as it embraced new external wall solutions with great insulating performance in the 2000s and 2010s. It is right – as we report on the front page this week – that those who profited from selling these properties should now contribute to the costs of fixing them.
But as well as repairing the mistakes of the past, we must ensure we do not build in flaws like these ever again. Innovation requires a willingness to fail. But in the built environment world, that is a luxury that cannot be tolerated if failure is to mean unsafe homes.
Peter Apps, deputy editor, Inside Housing
Sign up for our daily newsletter