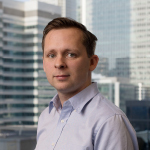 Peter Apps
Peter Apps is deputy editor at Inside Housing
There is opportunity and threat for the social housing sector in the new political landscape
The new political landscape offers a chance to lobby for transformative housing policy but also risks the crisis of unaffordable housing slipping down the agenda, writes Peter Apps
Sharelines
---
The new political landscape offers a chance to lobby for transformative housing policy in 'left-behind towns' but also risks the crisis of unaffordable housing slipping down the agenda, writes @PeteApps #ukhousing
---
There is opportunity and threat for the sector in the new political landscape, writes @PeteApps #ukhousing
---
---
---
There is space here for the sector then, if it is crafty enough. The trusted advisor must be identified and wooed, and the case for social housing made in a way that appeals to what the new prime minister wants to achieve.
So what does he want? Most obviously, the promised rebalancing of opportunity away from London towards the largely Brexit-voting regional towns that are now universally and sometimes reductively described as 'left behind'.
This opens up a crucial opportunity for a new direction that has been sorely lacking in housing policy for more than a decade: investment in improving and developing housing in areas plagued by low-quality, crumbling housing stock.
Now is the time to emphasise the transformative power of getting housing policy right in these places. The Labour Party – which will be moving north before it moves left or right – should also be newly receptive to these ideas.
But there is also a threat. Mr Johnson was elected on a manifesto that gave no priority to housing and literally no mention of social rented homes, so funding appears likely to bump along at its current, minimal levels.
The election has told the Conservatives they do not need to solve the housing crisis to win a majority. Those in the most dire need of low-cost, rented housing live in the big cities – particularly London – with families in overcrowded flats and bus drivers who can't pay the rent any more.
But this is not a class of voter Mr Johnson is particularly interested in courting, and politicians are rushing to brand London a city of out-of-touch, liberal elites.
This could result in the provision of social housing slipping down the agenda at precisely the time it is needed most. This is an outcome the sector must fight hard to avoid.
Peter Apps, deputy editor, Inside Housing
This is our last edition of 2019. We will be back in print on 10 January and our online coverage will continue until Friday before resuming in the New Year. We wish all our readers a happy and restful festive period.