Transforming partnerships
Our unique end–to-end offer means we can design, build and maintain your estate, and our transformational approach means we can offer you an unrivalled capability.
Come and talk to us about how our transformational approach will help you at CIH Housing 2017 from 27-29 June on stand G24.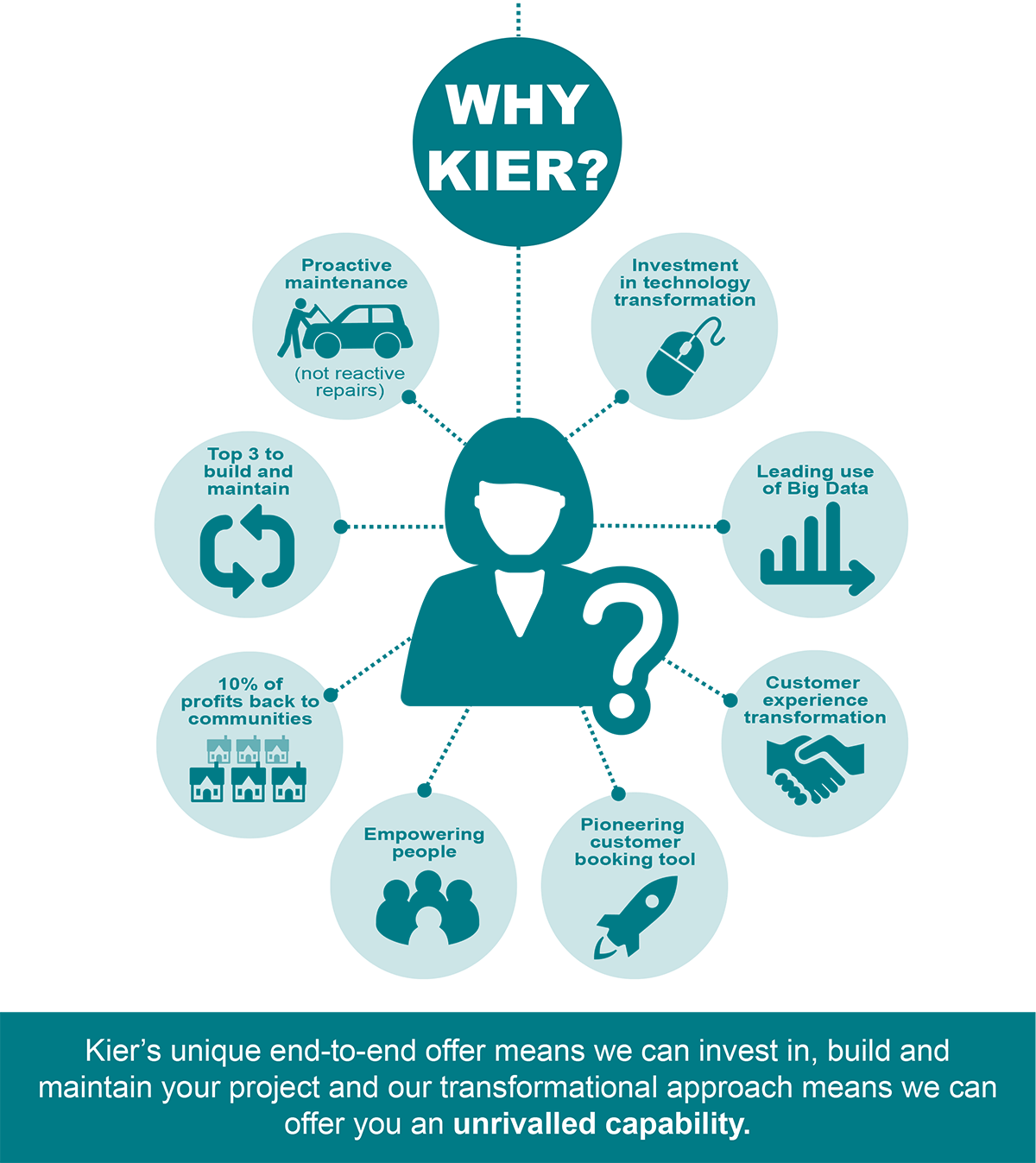 We are so confident of our offer that we want to come and spend a week with you to demonstrate how we can truly transform your repairs and maintenance programme through our predictive algorithm.
Want to hear more?
To find out more contact us and we will happily make our team of experts available to discuss how Kier can add value to your service.
Get in touch with Helen Francis at Helen.Francis@kier.co.uk