Grenfell Tower Inquiry diary week 11: 'Did you get the impression that Grenfell Tower was a guinea pig for this insulation?'
With witnesses' evidence from the cladding sub-contractor, the firm that cut the deadly panels to shape, and the clerk of works who inspected the job, this was a week full of revelations at the Grenfell Inquiry. Peter Apps recaps the key points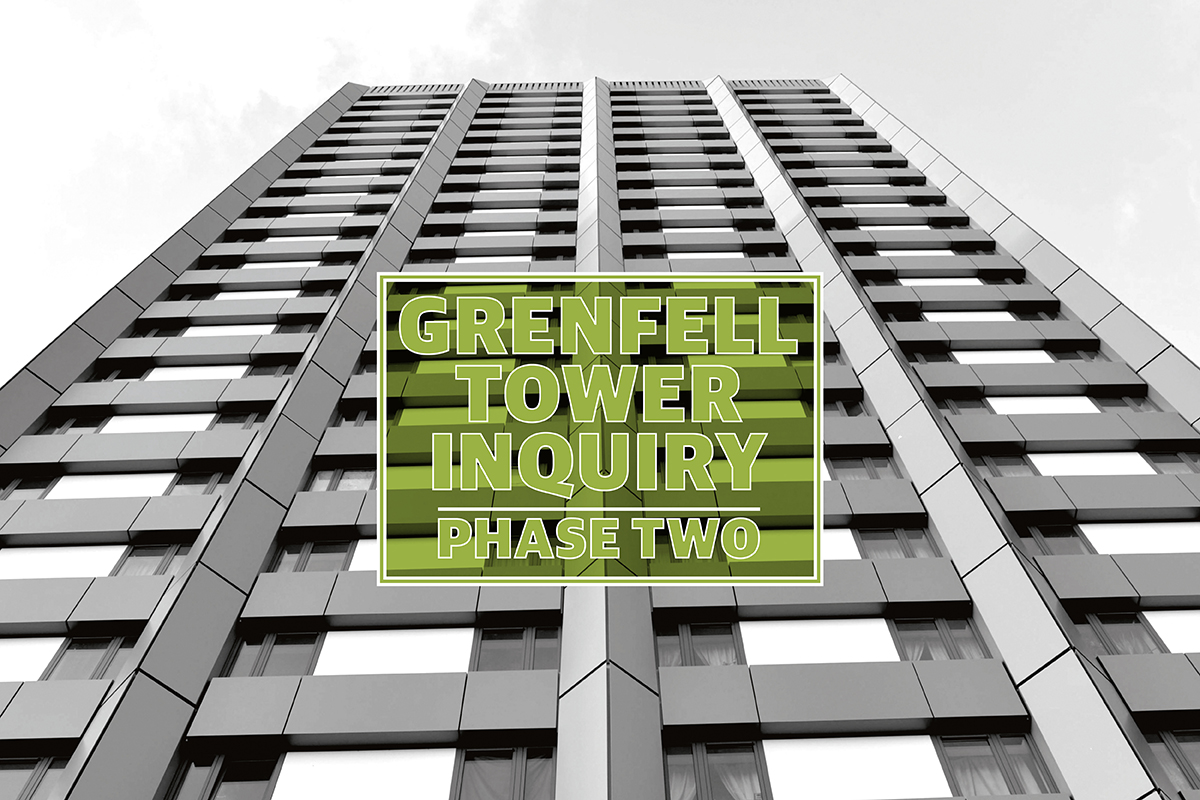 The early selection of Celotex
Much of the most important evidence this week surrounded the selection of the combustible and non-compliant Celotex RS5000 insulation product for the tower.
Andrew McQuatt, who worked as project engineer on the Grenfell Tower refurbishment for consultancy Max Fordham, was asked about the genesis of this decision.
It began in summer 2012, when the consultancy decided it should "go for new-build targets" for thermal efficiency in the refurbishment.
---
---
Building guidance at the time required the walls of new buildings to achieve a 'U-value' of 0.15. That is a technical measurement for the amount of heat that escapes, and the lower it is the tougher it is to achieve. Refurbishment jobs are required to achieve a U-value of just 0.3, so this was double the target.
Mr McQuatt explained that he did not believe this was impossible, because the work being done was similar to a new-build project.
"If you were to build a tower from scratch, and you were to build a concrete tower, apply insulation to that concrete frame and apply rainscreen, that didn't seem any different from doing the renovation," he said. "Because it was so similar to how you might construct a new build, those new-build targets didn't seem crazy."
He added that planning guidance in London made thermal efficiency "the top tier of that hierarchy" of priorities in construction.
Nonetheless, as the project got under way, the architects described the target as "a bit aspirational" and "over the top".
They initially explored ways of meeting the target using non-combustible Rockwool insulation, but "discounted" this option because they believed it would need to be too thick.
However, these calculations were basic. Mr McQuatt was shown assessments by the inquiry's expert Paul Hyett which suggested the target could in fact have been met with Rockwool - a conclusion he accepted may have been "a bit more accurate" than the team's estimates.
With Rockwool discounted, the architects and Max Fordham discussed using Kingspan – a plastic foam alternative that has higher insulating properties but is far more combustible.
However, when Mr McQuatt tried to log on to the Kingspan website, he realised he did not have a password. But he did have a password for rival manufacturer Celotex, so he went to their website instead. He identified a product made of polyisocyanurate (PIR) plastic branded FR5000, which had the requisite insulating property.
In an email to architect Bruce Sounes of Studio E in August 2012, he wrote that Celotex "is the only type of product that will give us the required performance".
But he had carried out no checks about its fire safety or its compliance with regulations.
"It sounds so silly to say this now, with all that's passed, but it just never occurred to me in any way that something that I could just go on to a website and select would be so unsafe or have the potential to be so unsafe," he said. "I had done a lot of projects, I had seen it again and again and again. In my mind, it was just a common material that's used."
But what Mr Sounes saw was an expert recommending him a suitable product. He would put it into his specification with no further checks on its compliance.