From the frontline – customer service advisor Rod Thirtle
Rod Thirtle, customer service advisor at Home Group, discusses training people, turning negatives into positives, and having a passion for collecting a very unusual vintage item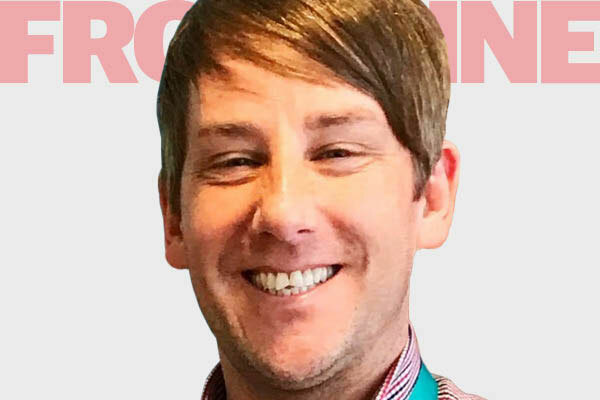 Tell us about your job.
As a performance coach, my time is spent with colleagues in our customer service centre. The aim is to develop the team so colleagues always deliver great service to our customers. My day can involve anything from side-by-side coaching to revising training materials for new colleagues. It's about getting them engaged and fully understanding that our actions can have a big impact on an individual.
How did you get into housing?
I happened to be in the marketplace for a new job and have always believed in having passion for the industry you work in. I love great customer service and the range of challenges I'm faced with on a day-to-day basis within housing, so my position ticked all the boxes.
What is the best part of your job?
There is nothing more rewarding than seeing your coaching efforts come to fruition, like when I hear colleagues demonstrating new skills they've picked up and then engaging with customers to deliver an excellent service.
---
---
What's the worst part?
When our service does not meet the customers' expectations after having exhausted all our tools.
Given the emotive nature of the job, it's difficult to always end with a positive outcome from every interaction. However, I believe that with the right approach, a negative situation can be turned around into achieving the best result for our customers.
What would you change about the housing sector?
The response I think most people would give is simply for the housing sector to build more homes. I would love to see more developments – like Home Group's Gateshead Innovation Village – where affordable homes are environmentally friendly and have the very latest in-home efficiencies.
If you could be prime minister for the day, what would you do?
I would devise a plan that creates more opportunity for people from less affluent areas to be able to take up a career that motivates and inspires them – which would have a huge knock-on effect for the businesses and industries they're in. I'd expect to see a much happier workforce and healthier economy.
What's the most private thing you're willing to admit to your colleagues?
I used to be a burglar alarm installer and for some reason have a desire to collect vintage alarm systems.
Unfortunately this passion is not shared at home, so my priceless collection remains in the spare room under the bed.