Morning Briefing: Rydon profits rise post-Grenfell
A contractor's profits soar in the aftermath of Grenfell, and the rest of the morning's housing news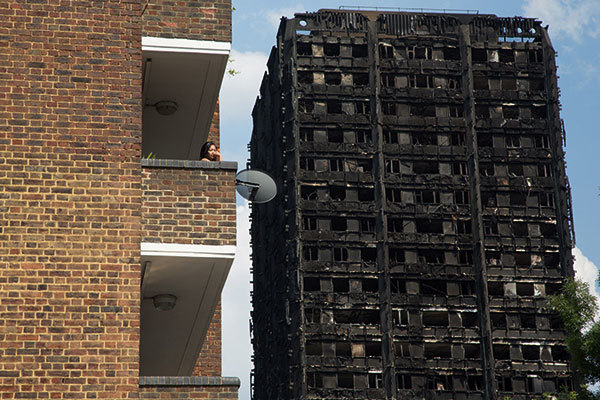 In the news
Reuters carries a report on Rydon, the construction firm which led the regeneration which added deadly cladding to the outside of Grenfell Tower.
Its results show a 50% growth in profits to £19m helped by an increase in sales.
The company also made no provision in its accounts for a future fine for the work carried out on Grenfell. It noted: "Given the limited nature of the work commissioned, the approvals received in relation to it and the inter-relationship with work undertaken by other parties, no provision has been made in the accounts for any matters arising from these tragic events."
Also this morning, City Metric has a useful and detailed breakdown of various claims made by politicians about housing statistics.
And if you're after some comment from the blogosphere this morning, check out David Orr explaining why he decided to write about International Women's Day despite being "a white, male chief executive of advancing middle age" (his words, not ours).
Or for something altogether more holy, Justin Welby of Church of England fame has his take on the housing crisis over on the Church Times website, writing about the importance of community in new housing developments.
"There must continue to be a significant proportion of genuinely low-cost housing on all developments, especially in large urban centres like London and other major cities, so that there is genuine social diversity and mobility of population," he says.
Amen to that.
On social media
Our housing minister approves of some news for a change. Dominic Raab has been a keen devotee of the idea of adding stories to buildings since taking up the role:
And Paul Hackett praises The Telegraph for running an op-ed about how we should build on the green belt (yes you read that right):