Grenfell-style cladding removal work to be complete by June 2020, says government
The government has said it expects Grenfell-style cladding removal to be complete by June 2020 – with social housing blocks expected to be complete by the end of this year.
It has also warned the owners of private buildings with dangerous aluminium composite material (ACM) cladding to "expect enforcement action" if they do not have a removal plan in place by year-end.
It came as the government announced that 'high-pressure laminate' cladding had passed a safety test when combined with rock fibre insulation – but still recommended that it is removed if combined with combustible products.
---
---
The progress of ACM cladding removal from the 433 blocks where it has been identified since Grenfell has been glacial.
As of last month just 106 blocks had completed remediation work, leaving 327 outstanding.
In the social housing sector, work was completed on 56 of 158 blocks, while in the private sector work was finished on just 13 of the 166 blocks.
There are 35 private sector buildings with no remediation plans.
In a written statement published today, housing secretary James Brokenshire said: "While many building owners have rightly taken action, there are still a number of residential buildings across the public and private sectors with unsafe ACM cladding where remediation has not yet started. I am clear that this situation is unacceptable.
End Our Cladding Scandal: campaign aims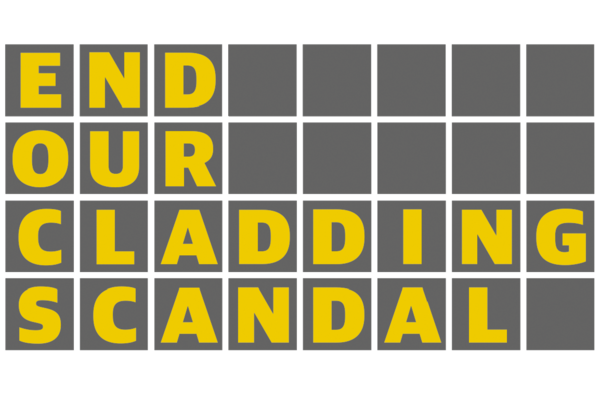 Government provides a fund to cover the cost of cladding removal and remedial works on private blocks
A firm timescale is set out of no more than two years for the work to be carried out
Residents are reimbursed for the interim fire safety costs incurred, and funding is to be provided for necessary internal fire safety measures identified by a competent fire risk assessor
Please email peter.apps@insidehousing.co.uk if you want to support the campaign
End Our Cladding Scandal: full coverage