Housing Heroes 2020 winners revealed
The winners for the 2020 Housing Heroes have now been announced and 14 awards were given away.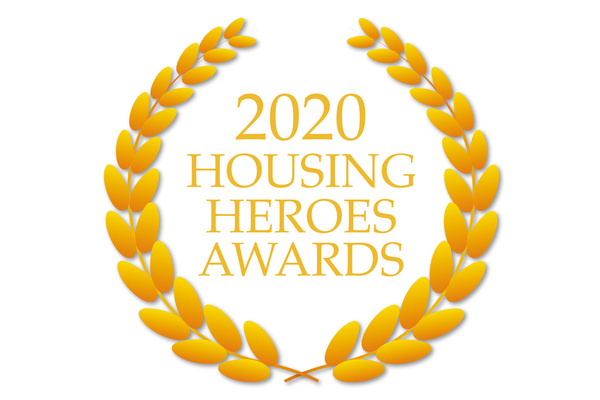 Now in its 12th year, the Housing Heroes Awards – organised jointly by Inside Housing and the Chartered Institute of Housing (CIH) – celebrate the transformative passion and commitment of those who represent the very best of the sector.
Certain global events conspired to disrupt this year's awards ceremony, which traditionally takes place at the CIH Housing Conference in Manchester, so this year the ceremony took place online and attendees joined from the comfort of their own homes.
This year's winners were drawn from as far afield as London and Ayrshire, but the North West of England was especially well represented, with Salford City Council's supported housing team winning twice and Manchester-based Great Places Housing Group also doing well. Its repair team took top spot this year, while Great Places customer Stuart Hutton-Brown was named tenant innovator of the year for his mental health counselling project.
Housing Heroes 2020 winners
| | |
| --- | --- |
| Apprentice of the year | Emma Mason, Derbyshire Dales District Council |
| | |
| Central service team of the year | HR team, Cunninghame Housing Association |
| | |
| Communications team of the year | Comms team, Habinteg |
| | |
| Customer experience award | Accessible homes team, Kirklees Council |
| | |
| Development or maintenance team of the year | Repairs team, Great Places Housing Group |
| | |
| Equality, diversity and inclusion team of the year | Equality, diversity and inclusivity advisory group, PA Housing |
| | |
| Frontline team of the year (over 5,000 homes) | Emergency flood response team, St Leger Homes of Doncaster |
| | |
| Frontline team of the year (under 5,000 homes) | Supported housing team, Salford City Council |
| | |
| Inspirational colleague of the year | Michael Williams, Look Ahead |
| | |
| Inspirational leader of the year | Joanne Bartholomew, Kirklees Neighbourhood Housing |
| | |
| Lifetime achievement in housing | Tim Brooke, Emmaus Coventry and Warwickshire |
| | |
| Support and care team of the year (over 7,000) | Safeguarding team, Poplar Harca |
| | |
| Support and care team of the year (under 7,000) | Supported housing team, Salford City Council |
| | |
| Tenant innovator of the year | Stuart Hutton-Brown, Great Places Housing Group |