Kensington and Chelsea is the least affordable council area for working families to rent privately
Working families on low wages cannot afford to rent privately in 67% of the country, new research from Shelter has revealed.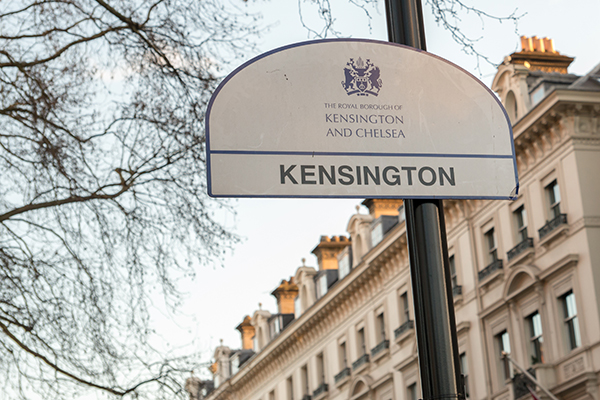 In Kensington and Chelsea, where the Grenfell Tower fire took place in June 2017, working families on low wages would have to spend 127% of their take-home pay to afford average private rents.
The research, which is based on one adult working full-time and another part-time, found that there are 218 council areas in England where local families earning a low wage would be forced to spend more than 30% of their salary on rent.
Polly Neate, chief executive of Shelter, said: "The steep decline in social housing has left a growing number of families caught in a debilitating 'rent-trap'.
---
---
"The next prime minister, whoever that may be, needs to realise social housing is the best cure to the affordability crisis we face. The delivery of 3.1 million new social homes over the next 20 years is the only way to lift millions out of housing poverty and into a stable home."
Communities secretary James Brokenshire recently said that the new Conservative leader will be committed to social housing.
However Boris Johnson said the building of state-owned housing was "diametrically opposed to the interests of most families" in his speech to the Conservative Party conference last November.
In contrast to the private rent statistics, Shelter found that social rents were affordable for working families on low wages in 100% of the country. The highest percentage of income that families are forced to spend on social rent is just 26% in Hertsmere.
Shelter said that a lack of social housing is forcing working families to depend on housing benefit to keep a roof over their head.
It came after new data released yesterday by London Councils revealed the growing shortfall between the Local Housing Allowance (LHA) and the cost of renting privately across the country.
In certain parts of London, the research found that there was not a single affordable property for LHA claimants looking to rent in a shared house.
In inner west London, where Kensington and Chelsea is based, only 5% of four-bedroom homes for rent were affordable for people relying on LHA.