Survey exposes office-based race, sex and age discrimination in sector
Housing staff have shared shocking stories of race discrimination, including the use of the N-word at work, as Inside Housing publishes the first-ever sector survey of harassment and discrimination.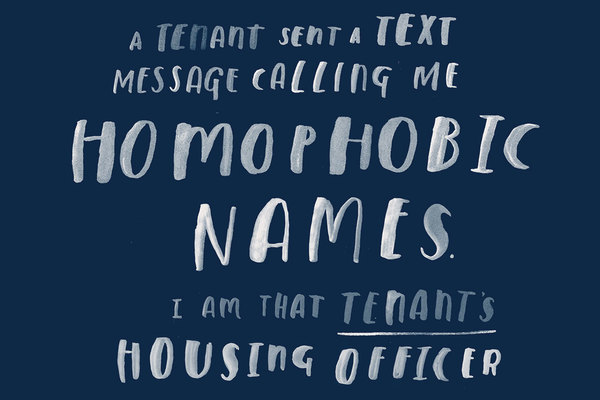 The survey unveiled anonymous stories of how staff have experienced discrimination, with 225 professionals providing information. One reported how "a former manager called me a n***** in a text message" while another said "a colleague used the N-word to describe someone in the presence of the whole office"
Others reported missing out on promotions due to prejudices about age, race and gender, and a female board member said she was called "a stupid little girl" by an older man when she questioned his decisions.
Muslim employees recounted having staff mock their prayers, while a black woman described how colleagues laughed as a manager joked about her hair.
---
---
Alison Inman, president of the Chartered Institute of Housing, said: "This should act as a wake-up call to all who assumed that these behaviours had been confined to the past.
"We need to have the same high expectations from the frontline to the board and our starting point has to be that we take seriously any reports of behaviour that falls short.
"There can be no excuses and no hiding places."
Ruth Davison, executive director of public impact at the National Housing Federation, said: "It's not acceptable that people in our sector are being discriminated against at work and it's particularly shocking that in 2018 people have experienced such direct and explicit forms of racism."
Raj Patel, chief executive of the Housing Diversity Network, said: "I kissed my teeth at some of the comments: using the N-word openly in the office, black and white colleagues not being equally recognised, male board members blanking female ones, some not seen as young being consigned to the scrapheap… derogatory comments about gay staff, and resident/staff conflict due to different nationalities."
In total, 29% of respondents to the survey reported seeing or experiencing negative comments or abusive actions based on race.
Sixty-three per cent said they had experienced or witnessed discriminatory incidents by a colleague, but 48% named senior management and 36% their line manager as being responsible.
Inclusive Futures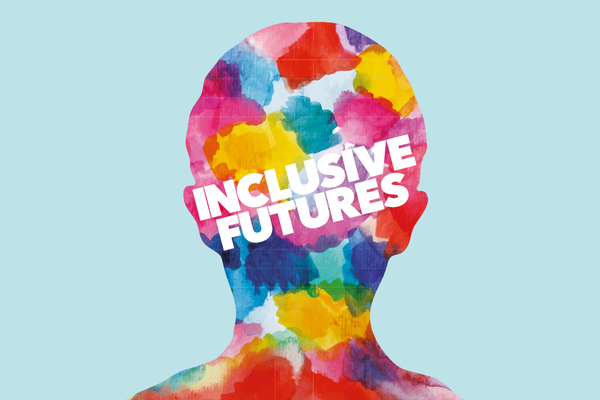 Inside Housing's Inclusive Futures campaign aims to promote and celebrate diversity and inclusion.
We are pledging to publish diversity audits of our own coverage.
We are also committed to proactively promoting positive role models.
We will do this through the pages of Inside Housing. But we will also seek to support other publications and events organisations to be more inclusive.
Our Inclusive Futures Bureau will provide a database of speakers and commentators from all backgrounds, for use by all media organisations.
We are also challenging readers to take five clear steps to promote diversity, informed by the Chartered Institute of Housing's diversity commission and the Leadership 2025 project.
THE INCLUSIVE FUTURES CHALLENGE
Inside Housing calls on organisations to sign up to an inclusive future by taking five steps:
Prioritise diversity and inclusion at the top: commitment and persistence from chief executives, directors and chairs in setting goals and monitoring progress.
Collect data on the diversity of your board, leadership and total workforce and publish annually with your annual report. Consider gender, ethnicity, disability, sexuality, age, and representation of tenants on the board.
Set aspirational targets for recruitment to the executive team, board and committees from under-represented groups.
Challenge recruiting staff and agencies to ensure that all shortlists include candidates from under-represented groups.
Make diversity and inclusion a core theme in your talent management strategy to ensure you support people from under-represented groups to progress their careers.
INSIDE HOUSING'S PLEDGES
We will take proactive steps to promote positive role models from under-represented groups and provide information to support change.
We pledge to:
Publish diversity audits: We will audit the diversity of the commentators we feature. We will formalise this process and publish the results for future audits twice a year.
Promote role models: We will work to highlight leading lights from specific under-represented groups, starting in early 2018 with our new BME Leaders List.
Launch Inclusive Futures Bureau: We will work with the sector to compile a database of speakers, commentators and experts from under-represented groups. The bureau will be available to events organisers, media outlets and publications to support them to better represent the talent in the sector.
Take forward the Women in Housing Awards: Inside Housing has taken on these successful awards and will work to grow and develop them.
Convene Inclusive Futures Summit: Our new high-level event will support organisations to develop and implement strategies to become more diverse and inclusive.