Salford mayor condemns 'shocking' decision to bar PFI blocks from new £200m cladding fund
Salford City Council's mayor has condemned a "shocking" decision that means it will be unable to access the government's £200m fund for cladding removal on private blocks in order to remedy tower blocks which have been plagued by problems over funding.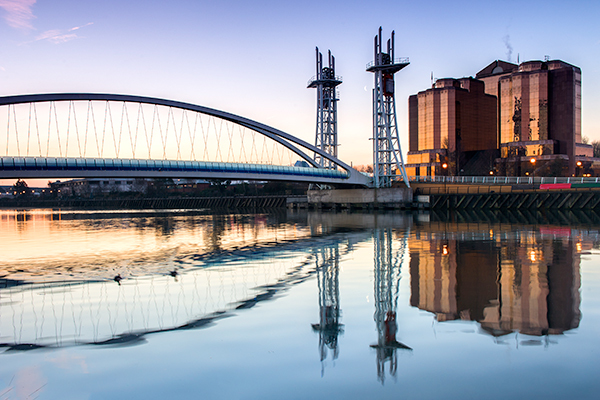 Paul Dennett, the city mayor of Salford, expressed his concern on Twitter earlier this week when it emerged that nine Pendleton Together blocks would not be able to access the money, which is intended to fund the removal of cladding on private tower blocks, because of rules surrounding public finance initiative (PFI) developments.
"Shockingly, despite having ACM [aluminium composite material] cladding on the nine high-rise blocks, we were told at this week's Greater Manchester High-Rise Taskforce that PFIs are not eligible to access the £200m the government has made available – utterly shocking," he wrote.
The blocks are owned by Salford City Council with Pendleton Together Operating (PTOL), which is fully owned by Together Housing, managing the blocks on behalf of the council.
The blocks have been caught between government funding initiatives as Pendleton had previously been barred from accessing a £400m government fund available to local authorities and housing associations because it is a PFI contractor.
---
---
Neither was Salford Council allowed to lend the money to the housing company, after the government said that the council itself was responsible for changing the cladding and so could not give another company the money to do so.
However, a deal was agreed between the council and Pendleton, which is led by Together Housing, in October to fund the cladding removal.
But Mr Dennett is so appalled at the decision to bar the buildings from the new fund that the council is understood to be considering formally complaining to housing secretary James Brokenshire.
Meanwhile, work is underway to remove the cladding and interim safety measures are in place on the blocks.
A spokesperson for Ministry of Housing, Communities and Local Government said: "As the Pendleton Together blocks are managed under a private finance initiative, it would be inappropriate – and not possible under PFI rules – for the public sector to put any money in, but we are pleased that their PFI partners have arrived at a solution that secures the long-term safety of residents."
Together Housing said it had nothing to add to Mr Denntt's comments.