How to deal with the uncertainty of Brexit
Sponsored by

Procurement Hub
Today's Brexit deadline has been extended, so how can housing associations make smart procurement decisions to prepare for the UK's departure from the EU? Alan Heron of Procurement Hub gives his recommendations
Sharelines
---
"Brexit may be the housing sector's most significant challenge. Perhaps the best way to deal with the uncertainty is to be more flexible with procurement," says Alan Heron @Procurement_Hub (sponsored) #ukhousing @IHPartnerships
---
Supply chains will be impacted post-Brexit because of the amount of raw materials sourced from the EU, says Alan Heron @Procurement_Hub (sponsored) #ukhousing @IHPartnerships
---
How will you get Brexit-ready? Alan Heron @Procurement_Hub suggests first ranking your suppliers in order of risk to gain a clear picture of the impact (sponsored) #ukhousing @IHPartnerships
---
In association with:
The UK's departure from the European Union is taking longer than some expected, and uncertainty is set to continue as a new deadline has been agreed this week. During this time, organisations need to know what it means for them now and what new regulations may be introduced. Alan Heron, director of procurement at Procurement Hub, recommends how the housing sector should evaluate its suppliers.
How do you think the housing sector will survive Brexit?
The sector is resilient and has faced numerous economic, political and legislative challenges. Brexit, however, may be the most significant challenge.
Housing providers should ensure they are taking precautions to relieve the pressure if contracts within their supply chain fail. If this happens to registered providers already facing economic pressures, it may forge the path for sheltering under the wings of a larger provider that has taken sensible precautions, and result in a high number of mergers.
---
---
How can housing providers mitigate the risks?
The biggest challenge associated with Brexit is uncertainty. Perhaps the best way for housing providers to deal with this is to be more innovative and flexible with procurement.
Traditional methods of procurement, such as frameworks and other standard contracts without flexibility, may become very constraining next year post-Brexit. Products, prices, tariffs, exchange rates and supply chain sources are likely to be more fluid and volatile, and simply applying the same procedures is likely to lead to poor value at best, or the failure of critical contracts at worst.
What points should be considered in contracts?
Having knowledge of contractual obligations within the supply chain is paramount for understanding how much flexibility you have. Perhaps most relevant is the exit clause. This means if the supplier fails to deliver because of Brexit complications such as customs delays, you could exit the contract without cost. Other points to look for are force majeure clauses that specifically reference detrimental and significant currency fluctuations or tariff changes to negate the risk of being locked into expensive contracts.
Consider the role of the Official Journal of the European Union when procuring alternative suppliers. One way to do this is to use a dynamic purchasing system (DPS) as it allows for a more flexible environment, which can easily reflect the changing nature of supply chains and products in a way that traditional frameworks cannot. The management of a DPS is quite intensive and requires some degree of commitment, and not all goods and services are suited to DPSs. A sensible balance of frameworks and DPSs is likely to achieve far better results.
The impact on legislation: what you need to know
The current European legislation that relates to public sector procurement is the Public Sector Procurement Directive (2014/24). This is implemented in England, Wales and Northern Ireland by the Public Contracts Regulations 2015. There is a separate implementation for Scotland.
The European Communities Act 1972 gives the power to implement EU legislation in the UK in the form of the Public Contracts Regulations. This act also provides the statutory authority for EU treaty provisions and directly applicable EU secondary legislation (such as European Council Regulations) to have legal effect in the UK.
If the government were to repeal the European Communities Act, every UK statutory instrument made under the act would lose its legal justification.
However, it is unlikely that there will be any immediate repeal of the European Communities Act, as the government will have to consider how the multitude of laws enacted through it are to be dealt with.
Instead, the UK could rely on its membership of the World Trade Organisation (WTO). There would still be a need to follow the rules of the WTO's Government Procurement Agreement, which are already the basis for a significant proportion of the EU procurement directives, so there would be little change in real terms.
It is also important to understand that the UK's public procurement legislation is not solely derived from the European legislation. There is a considerable amount of the current procurement legislation that originates from the UK legal system itself. These aspects of legislation would be unlikely to be affected by Brexit.
It is unlikely there will be any significant change to public procurement regulations in the housing sector in the first few years post-Brexit, and even thereafter, any changes are unlikely to result in legislation very different to what we currently have.
How do you think Brexit might impact construction targets?
While supply chains as a whole will face some challenges post-Brexit, the construction sector may face more challenges than others. This is primarily due to a considerable amount of raw materials sourced from EU countries, such as timber from Sweden and Germany or bricks from the Netherlands and Spain. The result of this is that many construction companies have stockpiled products or found new native suppliers.
Having said that, 40% of materials are sourced from other countries – Asia supplies most of the UK's electrical components.
We have also seen an improvement in UK production of raw materials. For example, Forterra in Leicestershire aims to be producing 170 million bricks per year by 2022.
What further advice would you give?
I'd suggest an audit as your first step in understanding your supply chain.
Essentially, it's all about identifying risk in your supply chain from the perspective of Brexit. Look at the suppliers that your organisation spends 80% of its budget on, and categorise them as UK, EU or global. And don't simply consider the actual product but also any key components for build or, later, repairs.
Next, ask yourself what is the strategic importance of each supplier, what is your spend with them and are there alternative providers for this product or material? Then, rank them in order of risk to your organisation so that you have a clear picture.
Biography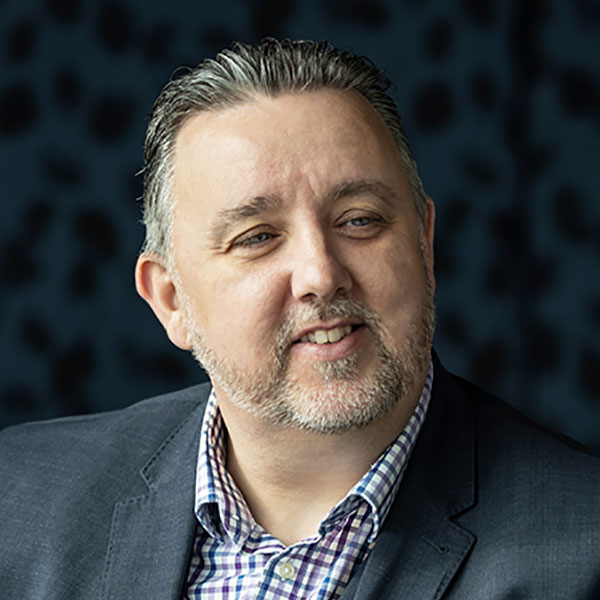 Alan Heron is a procurement professional with more than 20 years' experience across the private and public realms. He has been in his current role as director of procurement at Procurement Hub and Places for People since 2015. Mr Heron has recently been awarded a fellowship at the Chartered Institute of Procurement & Supply.