How lockdown has impacted safety maintenance
Landlords have been under pressure to find ways to maintain standards throughout the pandemic. Some have started using new technologies and processes they will continue to use in the future
Sharelines
---
If a resident is having to isolate within a property it presents a challenge for landlords if they need to access the building (sponsored) #ukhousing @Aico_Limited @IHPartnerships
---
Landlords have been turning to webinars and online guides for instructions about how to learn more about products, to avoid contractors having to travel and to access the building (sponsored) #ukhousing @Aico_Limited @IHPartnerships
---
In association with:
Earlier this month, Fiona MacGregor, chief executive at the Regulator of Social Housing, reiterated the sector's need to maintain standards in the face of the COVID-19 crisis, given the ongoing importance of providing safe and secure homes.
This message is particularly relevant now, as the country is beginning to come out of lockdown and working towards post-crisis recovery.
The Housing Ombudsman agrees that a vital part of this is continuing property maintenance and tackling the backlog of work. At the height of the pandemic, housing teams came under increased pressure to work in homes while keeping residents and staff safe.
Social distancing rules are still in force, and repairs and maintenance teams are evaluating how they can work differently and avoid entering residents' homes if possible. Understandably, many are nervous of contractors entering their properties – something that is likely to continue for months to come.
Michael Wright, product development manager at Aico, one of the market leaders in domestic fire and carbon monoxide protection, tells Inside Housing how the company has been working with landlords during the crisis.
---
---
Thinking specifically about the time of the COVID-19 lockdown and comparing it with the same few months last year, what are the main differences in behaviour for occupants and property management?
For a start, the very nature of lockdown means more people are at home and this potentially increases risk in properties. There has also been a great deal of rescheduling of planned maintenance work. I have noticed that repairs and maintenance teams are relying more on digital services and are trying out new technology in an effort to not have to travel or enter properties unless necessary.
From your experience of working with landlords, how have they had to adapt their processes to remain safe during lockdown?
If a resident is having to isolate within a property it presents a challenge for landlords if they need to access the building. Processes are having to be adapted at a rapid pace regarding repairs and maintenance. There's been a lot of rescheduling of planned maintenance but in essential maintenance situations, access has to be negotiated with the residents.
This is particularly important for the area in which we work with landlords as most of the work can be described as essential. For example, sometimes a fire alarm has reached the end of its natural life and needs replacing or perhaps the wiring needs to be adjusted.
In recent weeks, landlords have been turning to webinars and online guides for instructions about how to learn more about products, to avoid contractors having to travel and to access the building.
How have you found that housing associations are working to ensure that they are ticking all the compliance boxes?
Everyone is conscious of social distancing and tenants isolating, and this is something that will continue for some time. To be compliant, landlords have to balance the risks and ask their residents to work with them. To reassure residents that safety is a priority, good communication is vital to make sure everyone is comfortable.
Fortunately, many safety systems in properties have a remote data extraction facility that means the alarms will alert the housing managers when they need attention in real time, without anyone needing to access the property.
When it has been necessary to enter buildings, landlords have encouraged residents to leave their properties for a while, to avoid the need for social distancing. One way in which they have done this is by providing the residents with vouchers that they can use in food outlets.
Do you have an example of this technology in practice?
Aico works with Aster housing association, a landlord that manages more than 31,000 homes and 93,000 residents in the West Country. As lockdown has eased, Aster has taken a phased approach to resuming repairs and maintenance of safety equipment and will be shortly entering properties again to complete a full electrical inspection and testing programme.
To help the team to test alarms, they will use a radio frequency capability so that they don't have to enter the building or disrupt residents. Any upgrades that are needed will be noted so that in the coming months maintenance work can continue easily and safely.
This sums up what housing teams are wanting to achieve during the COVID-19 lockdown – safe homes achieved safely.
Using YouTube to encourage DIY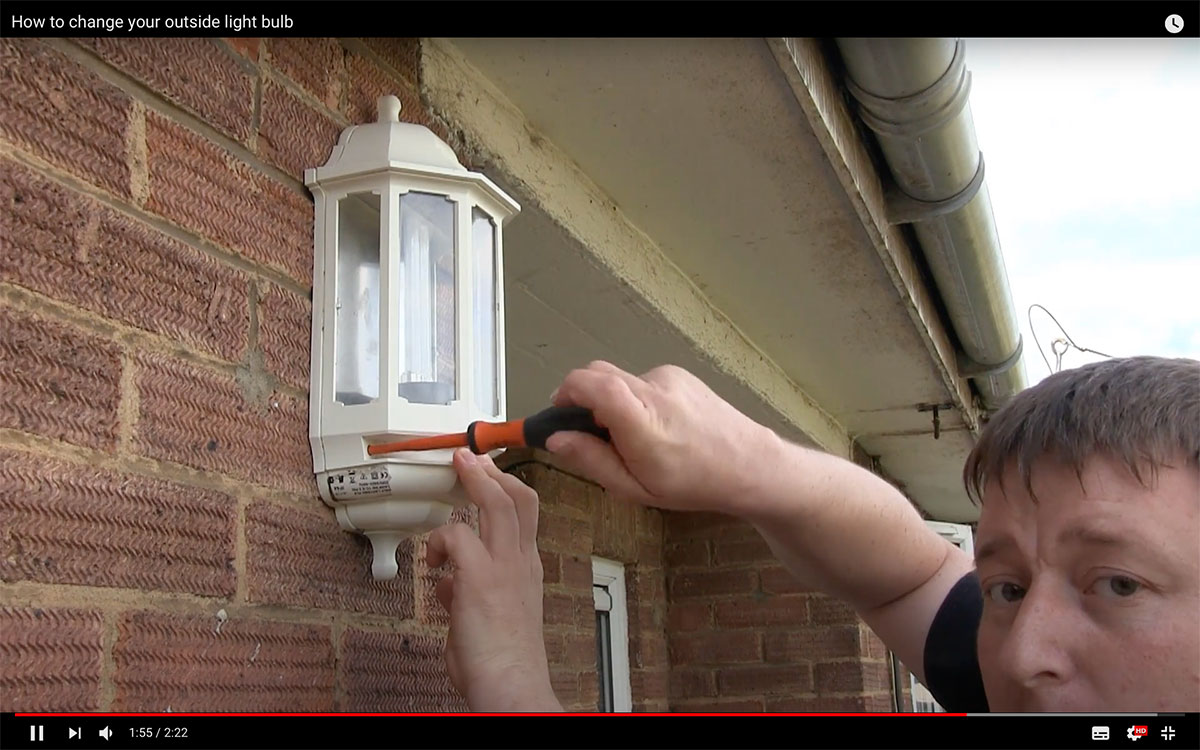 The idea of getting tenants to do their own basic repairs has been around for a lot longer than augmented reality technology. There was even the 'Tenant Cashback' initiative by the former Liberal Democrat-Conservative coalition government, around 2011, to encourage tenants to use their DIY skills. But this scheme became mired in legal difficulties, such as requirements to check the quality and landlord liability if it went wrong. The scheme, which was voluntary for social landlords, dropped out of fashion after 2013.
A separate small-scale pilot of 'DIY repairs' was launched by housing association Bromford in 2017.
Some housing associations post videos on YouTube or their own websites explaining how to carry out very basic repairs. Greenfields Community Housing's video on "how to change your outside light bulb" (above) has had 17,000 views.
The current crisis has inspired others to make videos, including The Community Housing Group in Kidderminster. Mel Bailey, head of transformation at the association, explains: "I was looking at some of the emergencies that were coming through and a lot of them were to do with blocked sinks, blocked toilets. I had a think with the operatives in terms of how we could help customers help themselves."
As a result, its operatives made some videos on how to unblock a toilet or a sink, for example. A gas engineer has also made a video running through basic checks tenants can do if their heating or hot water are not working. The first video was sent to the association's customer group for feedback, and was initially met with mixed reactions.
Ms Bailey notes that the videos will be posted on the association's website with the caveat that if people don't feel comfortable, they should still call in. "Watching the videos myself made me feel more confident," she says. "It's that shift in perception – people can do this for themselves."
More on coronavirus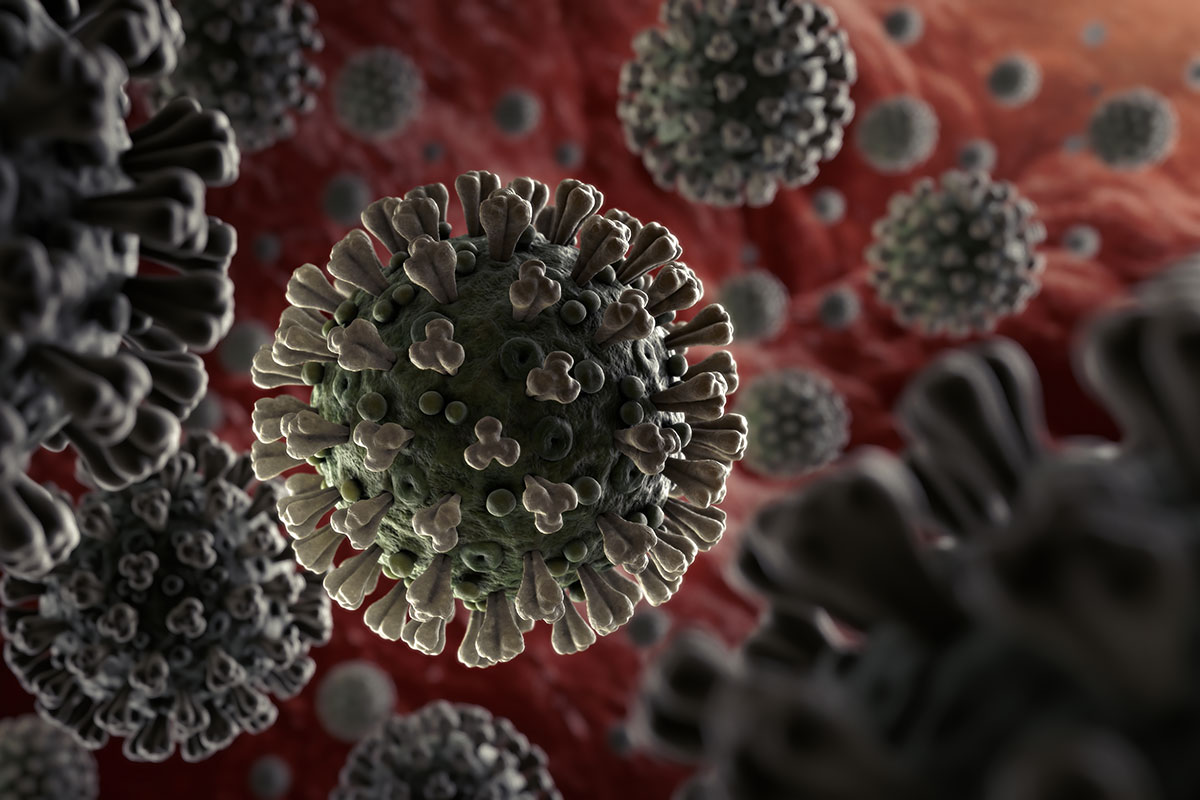 To see all our coronavirus coverage to date – including the latest news, advice to providers, comment and analysis – use the link below.