New future for decent homes
Sector leaders discuss government plans to revamp the Decent Homes Standard and what they think needs to be addressed, in an Inside Housing round table, in association with CIT. Photography by Belinda Lawley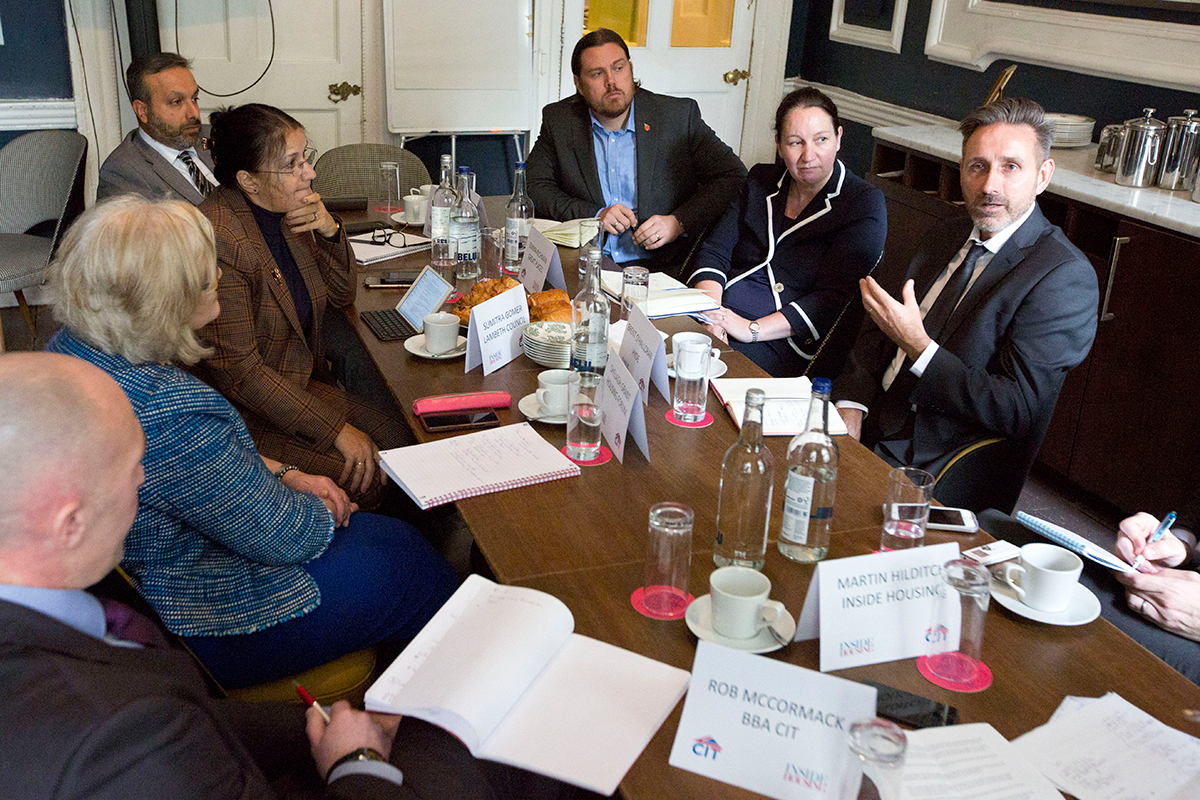 In association with:
Earlier this year, the government's Social Housing Green Paper called for a review of the Decent Homes Standard, to consider whether it is demanding enough.
The guiding principle of the review is that homes should be safe and decent. The government also indicated it would consider the outcome of consultation on its Clean Growth Strategy about whether the energy performance of social homes should be upgraded to Energy Performance Certificate (EPC) Band C by 2030.
Against this backdrop, an Inside Housing round table, in association with CIT, sees senior asset management professionals gather to discuss what the future of asset management in the sector could – and should – look like.
Starting the session, Martin Hilditch, managing editor of Inside Housing, asks for the panel's views on what should guide the government's thinking – and what resource implications there might be, too.
While those attending agree that the standard had helped to improve social housing since its introduction 18 years ago – the government's green paper points out that since 2010 alone, the percentage of non-decent homes has dropped from 20% to 13% in 2016 – panellists at the table add that most in the sector already see it as a low bar. Sumitra Gomer, assistant director of housing capital and asset management at Lambeth Council, says the sector is, by-and-large, already setting higher standards.
"Most of us realised it wasn't a high standard," says Ms Gomer. "It focused on internals and then a bit on roofs, but it could never be the [full] standard owners of buildings have to deliver. Most asset managers have a higher standard."
Setting the standard
Brent O'Halloran, director of asset management at Hyde Group, agrees that while the standard has done some "great work", particularly with kitchen and bathroom replacements, "I question whether it's still appropriate for the period we're in," he says.
He adds that the government must make sure that it gets any changes right – because it will be the baseline against which landlords will judge their services.
"Anything the government puts under the umbrella of decent homes, most of us will focus on, despite our best endeavours to see the local issues and adjust it to suit," Mr O'Halloran states.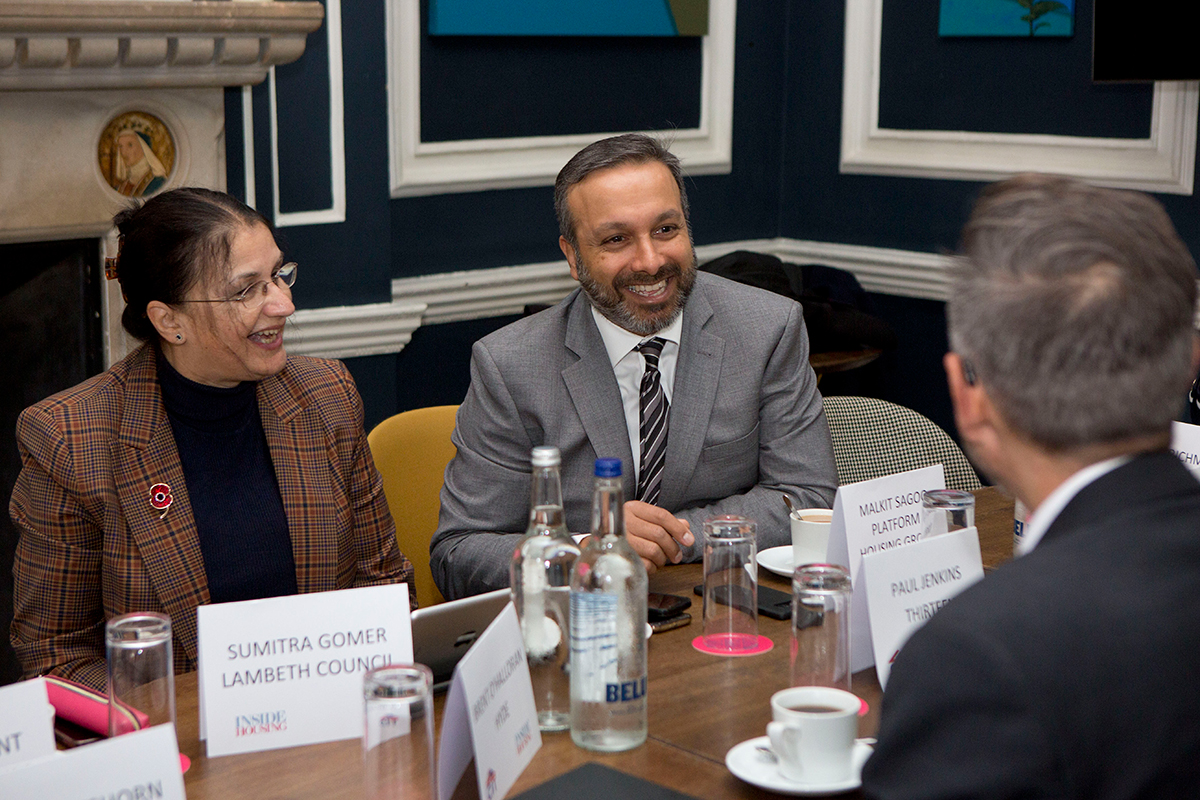 Malkit Sagoo, director of asset management at Platform Housing Group, suggests the government also needs to have an eye on the resourcing of any new standard.
"Had central government turned around and said, 'This is the gold standard,' there would have been an awful lot of us scrambling to find funding to do that," he states. He agrees, however, that now is the time to "raise the bar".
Mr Sagoo adds that any standards need to apply and be enforced across all rented housing.
"Everyone who expects to rent should expect a minimum standard that their property should be at," he states.
Mr O'Halloran argues that the improved standard should look at broader issues, such as the liveability of an area and whether a home is secure. The triggers used for replacing components should also be considered – for example, is simply specifying a lifespan after which components should be replaced the most appropriate way of ensuring quality?
When it comes to asset management, the Decent Homes Standard raises some tough questions about the long-term viability of some homes, some of the panellists suggest.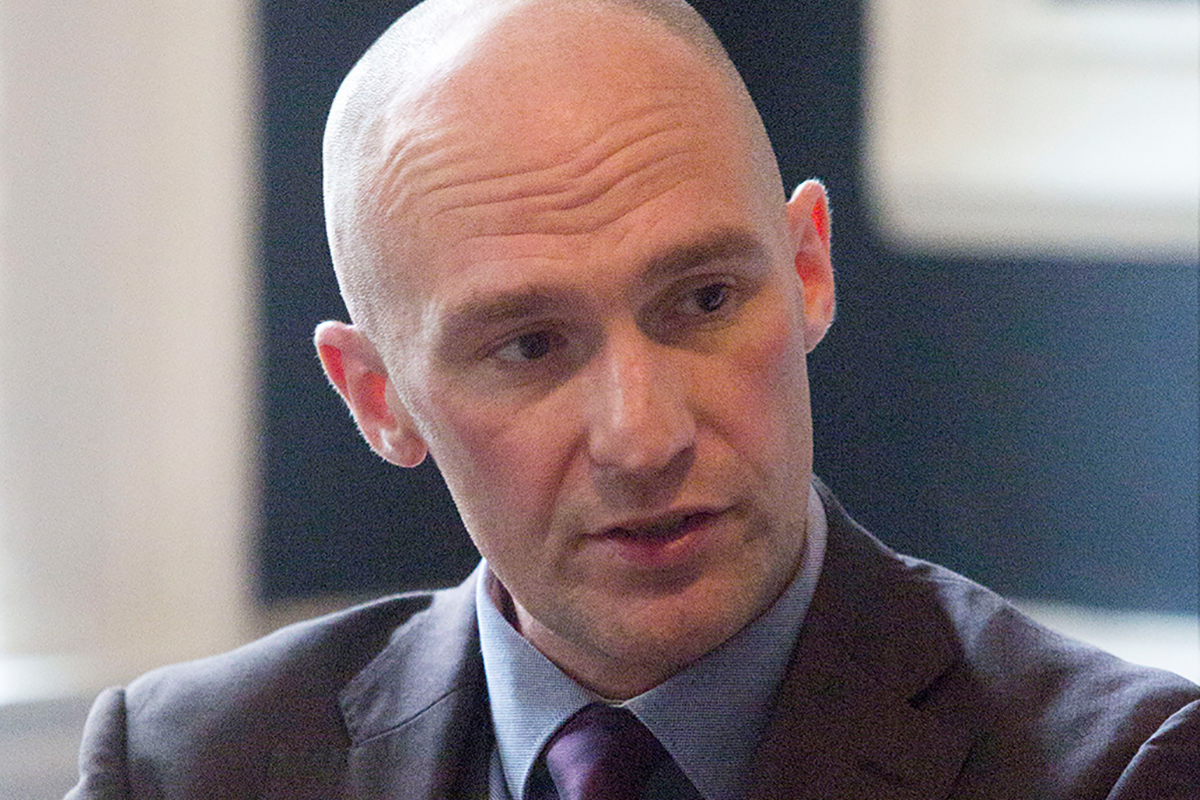 Kevin Williams, director of asset and growth strategy at Guinness Partnership, says the housing provider has a commitment to take the energy efficiency of all its homes up to Band C by 2030 – in line with the government's Clean Growth Strategy. However, he says: "To be candid, we hadn't thought through some of the what-ifs if we can't do that. There's one absolutely beautiful property from the mid-1800s we have and there's absolutely no way we can bring it up to Band C. So, what can we do with it?"
Mr O'Halloran picks up on the theme – Hyde Group has Victorian properties that would require disproportionate investment to raise to Band C and doing so would ruin their character. He says: "As a social landlord, you have to make a judgement about whether it's appropriate for the clientele we're trying to house – running a property and fuel bills are a big percentage of someone's income."
Most agree that if the Decent Homes Standard is to change, there should be a bigger focus on safety.
But both Ms Gomer and Mr O'Halloran mention the need for holistic thinking from government. Previous decent homes work has, for example, been cited as reducing compartmentation in some buildings.
League tables
If there's one thing almost the entire panel agrees on is that a rumoured asset management 'league table' would be a bad addition.
Shelagh Grant, chief executive of The Housing Forum, characterises it as "the finance director's view of the world", while Mr O'Halloran says: "It will be simplistic. We've seen how it works in schools and it's created the wrong environments and behaviours."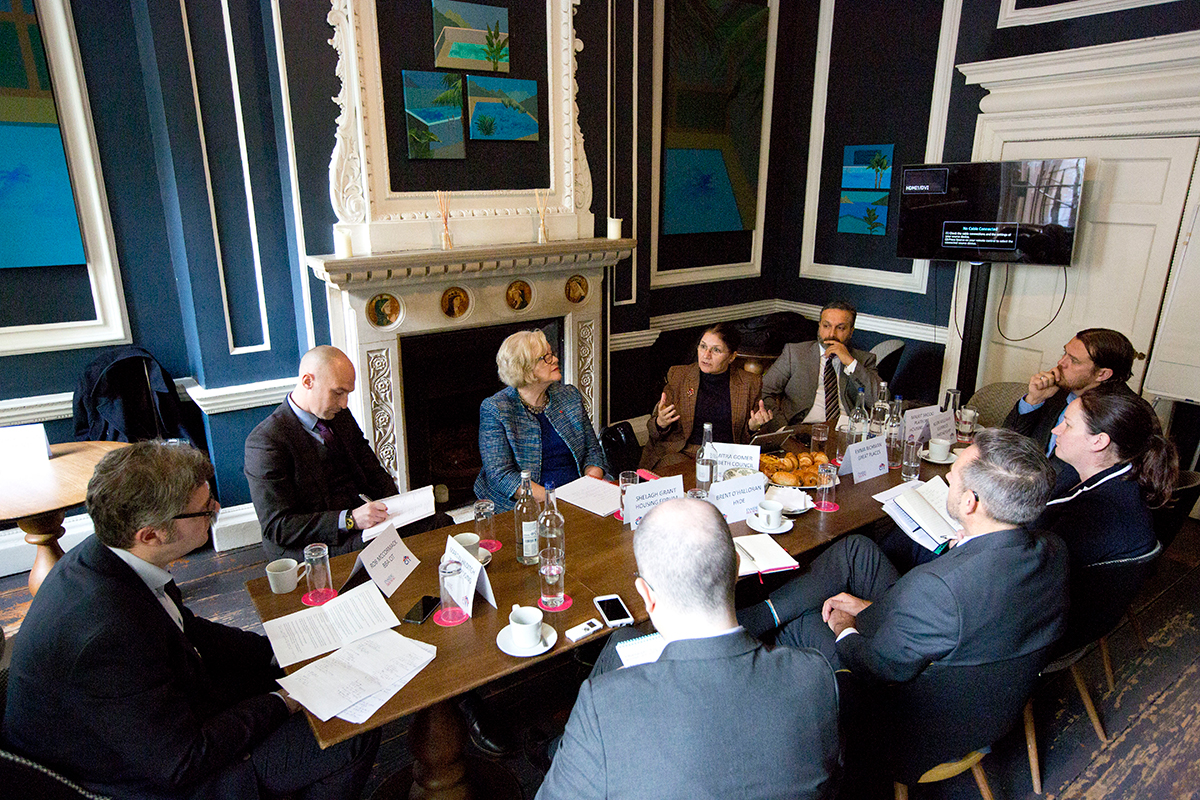 Ms Gomer is more open to the idea – with reservations: "It's a good idea only if variations are recognised. Everyone's external operating environment is different and therefore your performance in many areas will be different. We want transparency, we want to be held to account, but it needs to be sensitive in how it's done so that you don't get unintended consequences."
Most of the panellists agree that a change in the standard will require improved record-keeping. For example, current systems may not record the amount of time cladding has been in place, as the standard says it needs to be replaced "as and when needed", adds Mr O'Halloran.
Similarly, Mr Williams says: "We were able to run a report about what buildings had cladding. But it didn't tell us the type of cladding." Guinness Partnership is now conducting lengthier and more detailed surveys.
Rob McCormack, director at BBA CIT, says his company has found a number of problems with cavity insulation when inspecting properties. "Generally, what we find across a majority of installations is that they haven't been done as well as you would have hoped. But there's also been a question about the suitability of the properties for those housing improvement investments in the first place. The dwellings may not have been suitable or may have been adapted to make them suitable through some works prior to installation," he says.
While local authorities have had the right intention of upgrading the homes' thermal efficiency, there have been unintended consequences, such as condensation and mould.
Lack of resources and technical know-how might be the cause of some of these inappropriate retrofits. "The responsibility of assessing the dwellings for suitability is generally left to the contractors carrying out those works, so potentially there's a conflict of interest there," he states. With contractors contributing significantly to technical specifications as well, it can be challenging for landlords to know if they are getting the right advice, he suggests.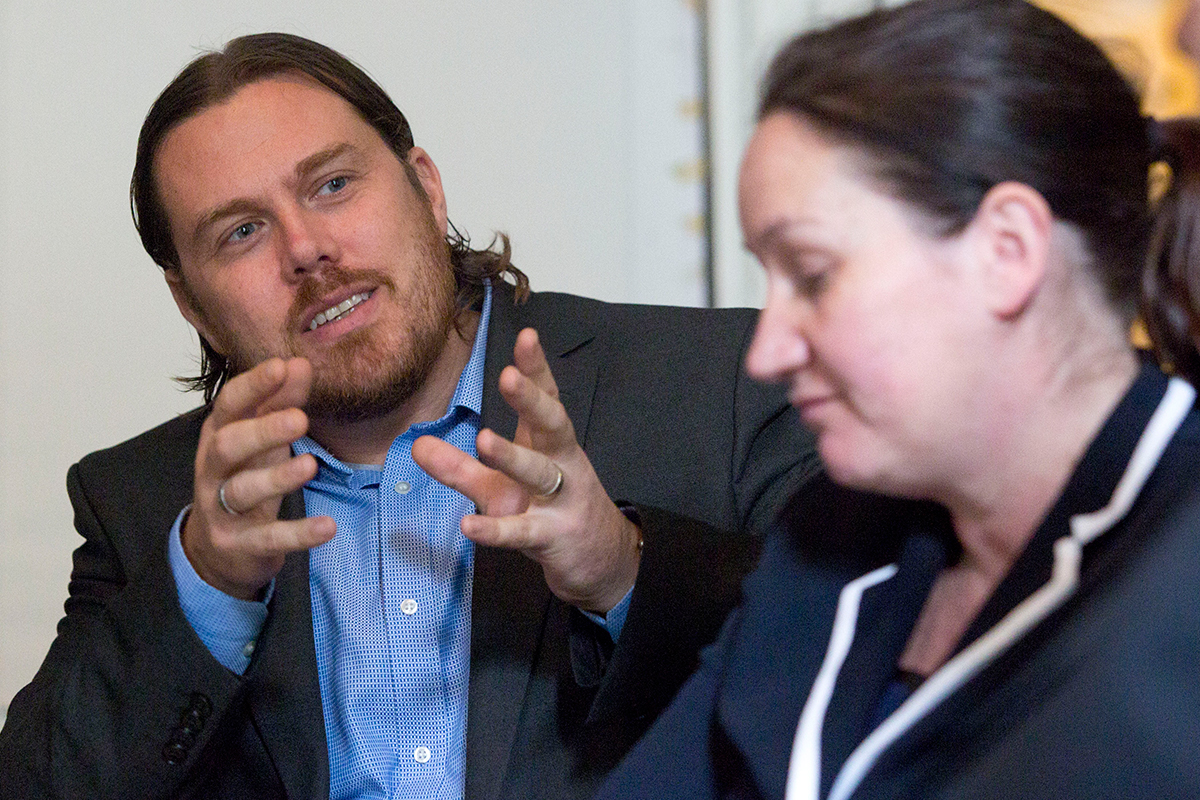 Improving databases of assets will help with any change to the standard, as well as any future amendments. Ms Gomer highlights the need to ensure ownership of the database throughout the organisation, since staff churn means that expertise and knowledge can be lost.
Emma Richman, director of assets at Great Places, says that her organisation is using Business Information Modelling (BIM) principles in an innovative way to record information about its existing stock (BIM involves precise modelling of buildings to help with the construction and design process).
"We're trialling it with an existing building to see if it's something we can replicate," Ms Richman states.
Ms Grant agrees that it's very important to "have access to the information you need, when you need it", and to know where to get that information. However, typically, BIM "has been the architect's intellectual property and it's got to be handed over. Ultimately, the client has to take responsibly".
Offsite housing
One possible major change to both asset management and construction is offsite housing, of which Ms Richman is an enthusiastic exponent: "You can complete a whole mainframe in a day." However, she emphasises that there are important questions that need addressing about the long-term asset management implications: "We're still learning as a sector about it. We need to research and learn from others, working with insurers and other organisations."
Mr Williams agrees that modular is a very strong possible tool: "I'm a big advocate for modular – volumetric in particular." But he adds a note of scepticism about some modular designs: "There are some weird and wacky modular products out there." He also believes that the construction industry "is not quite there yet – no one's making the big jump", because there isn't enough interest. "It's chicken and egg," he believes.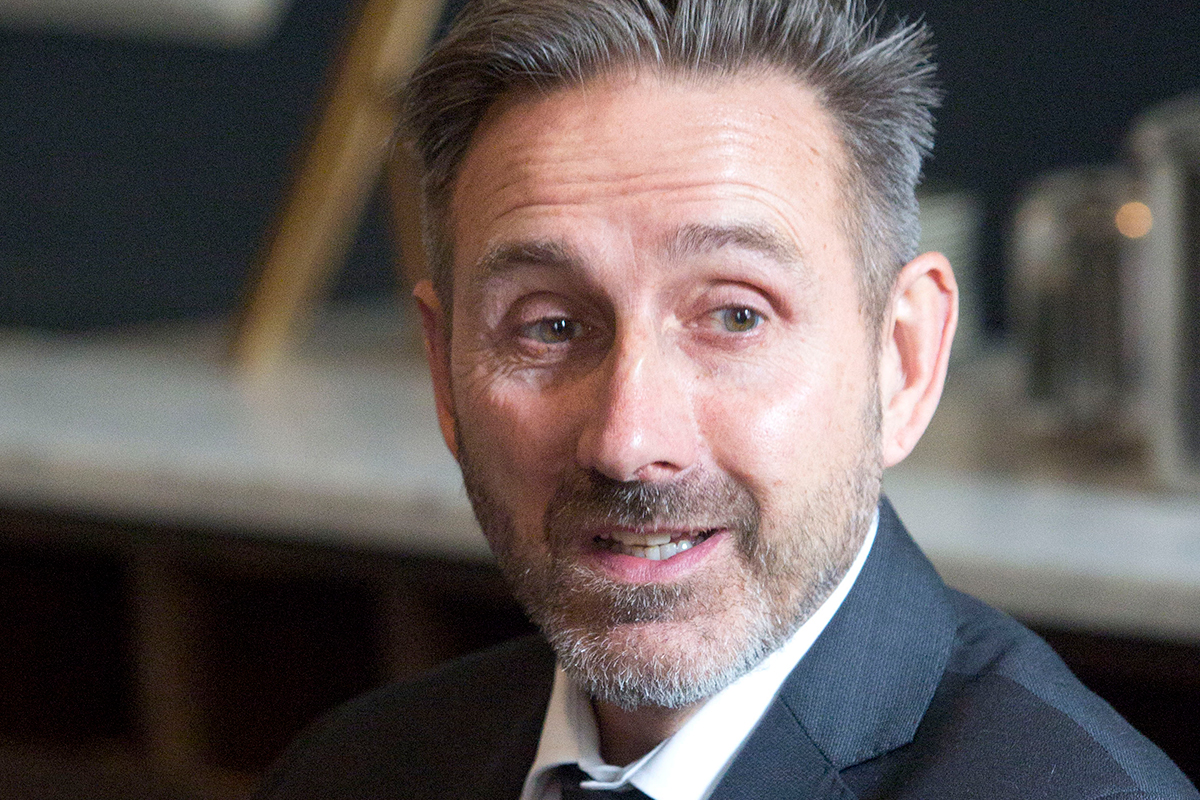 Ms Grant points out that central government is looking at innovations such as modular housing as part of the Construction Leadership Council. "One of the issues I can see on the steering group is getting agreement about metrics. That is one of the challenges but I've seen quite a bit of movement in the past year."
Another challenge is that it will require an even greater emphasis on strong data, she says: "With everything changing, recording information is very important. New build and modular houses must provide a golden opportunity to get everything ready for the future." She says that while there's variation around the country in terms of how data is being recorded, there's also reasonable commonality. However, she adds: "Possibly the people managing these properties could be getting together to formalise a little more what they're doing. That will help future asset managers as well."
Mr Williams suggest that modular designs will also force associations to radically rethink how they approach housing in general. "We might need to think about assets differently. These property types might only be there for 40, 50 or 60 years. In 50 years' time, [a modular house] could be taken away, a new one brought back and the family moved in."
Housing associations tend to have the mindset that "we will always own an asset", he says. However, they might need to repurpose stock or divest themselves of it. "Modular will encourage us to do that more and more," he says.
Any changes require resourcing. Ms Richman says this is an important question to address from the outset. "There's still a lack of clarity about who is going to get involved. Good surveying staff is where the issue is," she says. And if the government is to make a success of any new Decent Homes Standard, it must make sure the necessary resources are at the forefront of its thinking, too.
Participants
Sumitra Gomer
Assistant director of housing capital and asset management, Lambeth Council
Shelagh Grant
Chief executive, The Housing Forum
Martin Hilditch
Managing editor, Inside Housing (round table chair)
Rob McCormack
Director, BBA CIT
Brent O'Halloran
Director of asset management, Hyde Group
Emma Richman
Director of assets, Great Places
Malkit Sagoo
Director of asset management, Platform Housing Group
Kevin Williams
Director of asset and growth strategy, Guinness Partnership