Challenging housing's status quo: innovator Paul Taylor meets tenant campaigner Lizzie Spring
Bromford's Paul Taylor believes social landlords should have more "difficult conversations" about how they operate. Lizzie Spring is a tenant who thinks the sector needs to change. Photography by Dan Joseph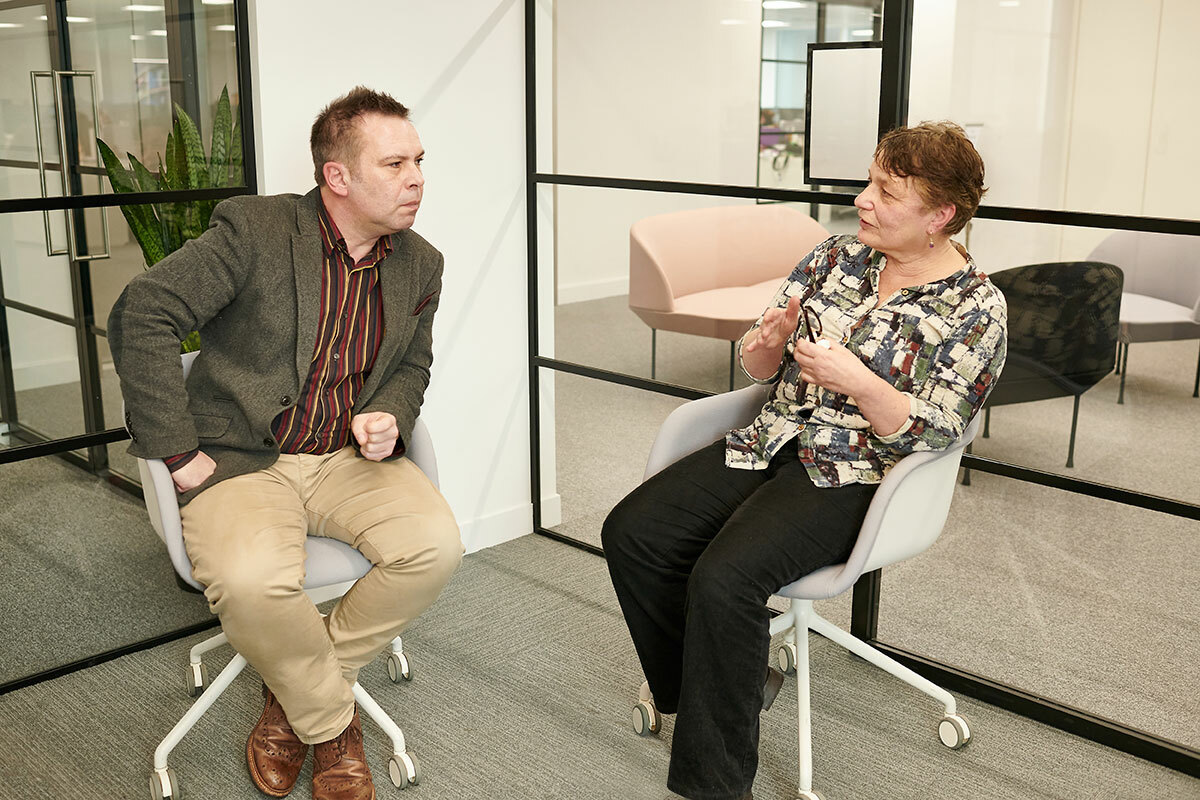 Sharelines
---
Challenging social housing's status quo: housing association innovator @PaulBromford meets @ESpringW11 for a 'difficult conversation' about #ukhousing
---
How should the housing association and tenant relationship change? @PaulBromford and @ESpringW11 face up to the "difficult conversation" #ukhousing
---
Do social landlords respond to criticism badly? Should they change their approach to communications? And how many psychiatrists does it take to change a lightbulb? we chat to @PaulBromford and @ESpringW11 #ukhousing
---
Paul Taylor and Lizzie Spring in the Inside Housing office
Last year's Shelter commission on the future of social housing received more than 31,000 responses – and the results threw up some whopping issues for social landlords.
For many social tenants it was a chance to express their powerlessness; just 19% of social renters said that they feel able to influence the decisions made by their landlord about their home. Just under a third (31%) said that they didn't think that their landlord thought about their interests when making decisions.
Of course, to those same tenants, none of this was particularly shocking. And while the report had its own detailed recommendations to make, it also left an implicit challenge for social tenants and, particularly, their landlords. Put simply, if the status quo isn't good enough, what are you going to do about it?
---
---
Lizzie Spring also believes things need to change. Over the course of her life, Ms Spring, who is a tenant in west London, has worked in mental health support, family support and social care, and had a number of roles in housing, including at Eaves Housing for Women, and had a place on the National Tenant Voice, the extremely short-lived organisation set up in the dying days of the last Labour government to enable tenants to have a say in shaping housing policy.
She is critical of the "beneficiary to kindly benefactor relationship" that she thinks social landlords are "desperately trying to impose" on tenants and wants to rebalance it as a relationship of equals where there is "proper grassroots power".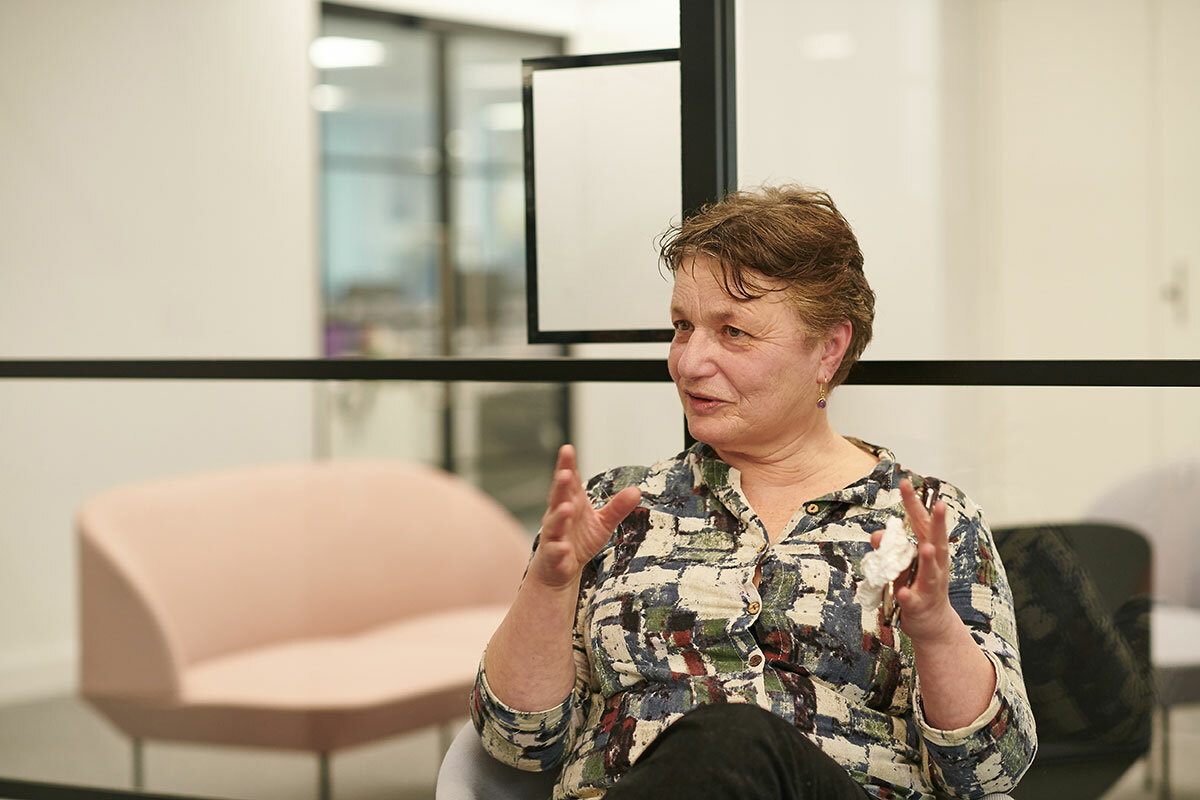 Lizzie Spring: "The sector has become ridiculous in its belief that tenants are there to be managed"
Mr Taylor has come to Inside Housing's offices to meet Ms Spring and have one of those "difficult, conversations". The pair also pick up on some of the themes of the Shelter report, looking at where they think things are going wrong and how they could be put right.
"I'm not renting a flat because I am needy, vulnerable and need empowering."
Let's start with what needs to change. In Ms Spring's opinion the sector has "become ridiculous in its chivvying and micro-management of tenancies, and a belief that tenants are there to be managed rather than the buildings".
She goes further: "I think there is a huge desire to rescue in the sort of people that are attracted to work in housing," she says, adding that this leads to a sector that is paternalistic in its approach.
"I'm not renting a flat because I am needy, vulnerable and need empowering."