Landlords forced to review development plans in preparation for new shared ownership model
Housing associations have been forced to review the make-up of their future development plans in preparation of the government's new model of shared ownership, set to be introduced next year.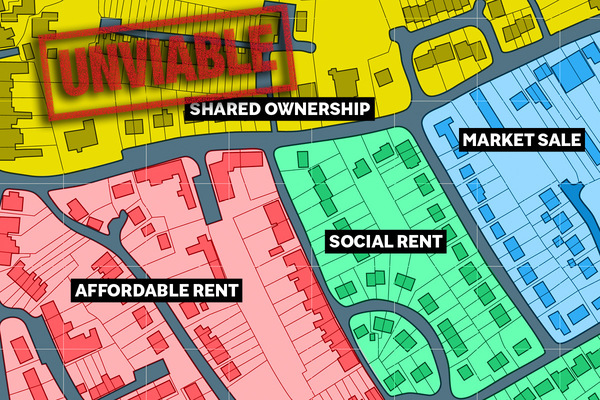 Bosses in the North and South of England have told Inside Housing that they are now carrying out modelling and reviews of development plans, which could include a reduction in the amount of shared ownership homes they build.
Nigel Sedman, director of Homes at ForViva, said the association had been modelling to see what types of properties would be worthwhile to develop to make shared ownership viable with such a small stake.
Earlier this month, the government announced that it would introduce a new model of shared ownership for all new homes delivered through government funding. The new model would reduce the initial stake a buyer would need to raise from 25% to 10% of the value of the home, while also enabling shared owners to staircase in increments of 1% and requiring landlords to pay for the first 10 years of repairs on a property.
---
---
The government said that it hoped the new model would encourage more people onto the property ladder. However, housing association bosses have said that they may have to rethink how many shared ownership homes they build, due to the product becoming less viable under the new rules.
Jon Lord, chief executive of Bolton at Home and chair of the Greater Manchester Housing Providers, said that the model would mean his association would have to consider the level of resources given to building new shared ownership homes. He added that it could also have an impact on the landlord's overall development programme.
Mr Sedman said that the shared ownership model didn't work for the North West-based ForViva in many areas of low value and he believed the new model would make it less attractive.
The new shared ownership model is part of the government's shared ownership drive and comes in alongside the Right to Shared Ownership, which will mean that most rented homes funded under the government's £12bn Affordable Homes Programme will have the option of being converted to shared ownership homes for tenants willing to buy a stake of 10% or more.