'Residents are at the heart of everything we do'
Last year Inside Housing launched a competition, sponsored by Aico, to seek out the best practice in the sector for resident safety. Optivo housing association was one of the winners – and here, its chief operating officer Jane Porter tells us more about how the organisation continues to involve its residents and why she is pleased to be a Safer Homes Ambassador this year
Sharelines
---
Safer Homes Ambassador Jane Porter tells @InsideHousing how @optivohomes keeps resident safety at the heart of everything they do. Watch the film for more. (sponsored) @IHPartnerships @Aico_Limited #SaferHomes4All #UKHousing
---
"We use a range of comms to make sure all our residents understand what they need to do for their safety," says @janeporter01 @optivohomes & @InsideHousing Safer Homes Ambassador. (sponsored) @IHPartnerships @Aico_Limited #SaferHomes4All #UKhousing
---
Watch our film interview with @InsideHousing Safer Homes Ambassador Jane Porter, COO, @optivohomes to see how the association works to keep its residents safe in their homes. (sponsored) @IHPartnerships @Aico_Limited #SaferHomes4All #UKHousing
---
The first and most important priority for social landlords is to build high-quality homes that are safe to live in. However, the Hackitt Review also made it clear that to achieve this, it is vital for residents to have a strong voice and the ability to provide independent input into landlords' safety policies.
Last year, Inside Housing launched a competition, in association with Aico, that sought to uncover good practice from social landlords on how they have worked with residents to raise awareness of safety issues.
The idea was to flag up the very best approaches from across the sector and then help to spread the learning.
Our panel of independent expert judges picked five housing associations looking at several solutions as examples of learning that other landlords could pick up on. The five winners were: Hyde Group, Optivo, WHG, Tamar Housing and ForHousing.
---
---
A clear winner
Optivo's entry explained how its resident-led scrutiny panel undertook an investigation into the organisation's fire safety communications to see how well informed residents felt and to make recommendations for improvements based on their findings.
In this video interview, chief operating officer Jane Porter explains how the housing association has continued its communications to its residents.
Having residents at the front and centre of this process was absolutely key, says Charles Glover-Short, head of public affairs and corporate research at Optivo.
"With fire safety communications, getting the messaging right is absolutely vital," he says. "And the most effective way to do so is to work closely with residents to see what forms of advice they understand and trust. You can spend huge amounts of time crafting different fire safety messages, but if they're not understood by residents – or delivered through channels they'll access – then much of your time is wasted."
"It was really pleasing to see residents put at the heart of a review into communications on fire safety. This evidences how they can play a huge part in working collaboratively on some important issues"

– Michael Hill, business development manager, Tpas; and Resident Safety Competition judge
The panel members explored the effectiveness of Optivo's fire safety communications by speaking to their fellow residents and asking them if they knew what to do in the event of a fire.
This was done through focus groups that included residents from across Optivo's tenures – including sheltered housing, general needs and shared ownership – and over the phone.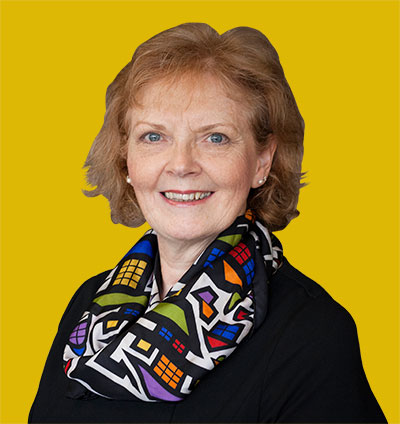 Jane Porter is chief operating officer at Optivo, a housing association with 45,000 homes and nearly 90,000 residents across London, the South East and the Midlands. She has worked in housing for more than 30 years and has held senior executive roles in housing management, development and homeownership.
Ms Porter is passionate about delivering excellent customer services. Recently, she has played a leading role in the sector's response to the Grenfell tragedy. She sits on the Residents' Voice working group, which is part of the Hackitt Review, and the Ministry of Housing, Communities and Local Government (MHCLG) Social Sector (Building Safety) Engagement Best Practice Group.
Ms Porter is also a member of the joint Home Office and MHCLG steering group tasked with reviewing the 'stay put' strategy.
A measure of success
In total, the panel received responses from 43 residents, which were then analysed and used to prepare recommendations for improvements to Optivo's fire safety policies, as well as highlighting areas of best practice that were already in place.
"This was a really high-quality piece of work that demonstrates the very practical and topical impact of resident engagement," says Paul Hackett, chief executive of Optivo. "The real benefit for me was that this piece of work looked at fire safety from the 'other end of the telescope'… Our resident population really benefits from a review led by customers, rather than consultants."
"To let somebody have a home, maybe for the first time, that they can call their own is really, really rewarding"

– Jane Porter, chief operating officer, Optivo; and Safer Homes Ambassador
Following the review, the panel made a number of recommendations that have been acted on by their landlord. These include training for staff in communicat­ing fire safety procedures clearly, over­hauling and flagging fire safety information on Optivo's website, using social media to disseminate information, and including fire safety information in every edition of Optivo's resident newsletter.
Watch the following video interview with Ms Porter to hear more about how the housing association has continued its communications to its residents.
How to enter this year's resident safety competition
This year we are continuing the Resident Safety Campaign by recruiting 12 Safer Homes Ambassadors to talk about what they are doing, and as part of this we are also running a competition to find great work in the sector. Inside Housing wants to use the competition to spread learning and help other organisations think about how they could improve their approach to health and safety.
Inside Housing and Aico would like to hear about an initiative that identified and tackled issues surrounding residential safety and engaged residents.
In particular, we would like to hear about an outstanding communications initiative that has been completed. It will be a strategy targeted at engaging with residents on safety in their home.
This competition is open to housing management and communications teams of social landlords and it is free to enter.
Three winners will be chosen by our judging panel. Winners will have their project profiled in Inside Housing and publicised on Inside Housing's social media channels, and they will be invited to take part in a resident safety panel discussion to help share information.
All entries must be submitted online and be received by midnight on 30 September 2020.