End Our Cladding Scandal campaign
Insight
26.04.19
12:02 AM
by IH reporters
Our new campaign calls on the government to act to end the scandal of residents trapped in private residential blocks with dangerous cladding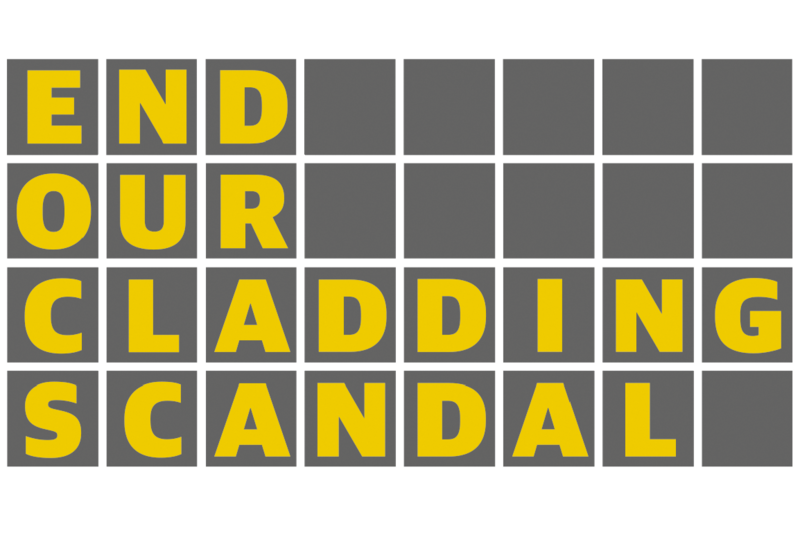 Sharelines
---
Our new campaign calls on the government to fund the removal of Grenfell-style cladding and to #EndOurCladdingScandal which is leaving thousands of residents trapped in dangerous homes #ukhousing
---
The government has said 'nothing is more important' than keeping residents safe in their homes. It is time to turn words to actions and #EndOurCladdingScandal #ukhousing
---
---
Since the Grenfell Tower fire on June 14 2017, 176 private residential buildings have been discovered with similar, dangerous cladding systems.
While money has been provided for remedial work on social housing blocks, there is no funding to remove this material from private buildings. This is resulting in the cost being passed to leaseholders who face the double threat of financial ruin and a devastating fire.
Our new campaign calls on ministers to act to end this scandal. Other solutions have been tried and have failed – a fund (not a loan) to remove this material is now the only viable way to save leaseholders from the position the situation they have been placed in and prevent a second disaster.
The campaign has support from politicians across the political spectrum, the National Housing Federation, the Chartered Institute of Housing, the Royal Institute of British Architects, the Grenfell United group of survivors and bereaved from the Grenfell Tower fire and celebrities including the TV architect George Clarke.
Scroll down for information about our campaign aims and backers.
---
---