How the housing sector is generating new energy
Sponsored by

Procure Plus and the University of Salford
Innovation is required to make new technologies work in the face of climate change, explain David Kemp of Procure Plus and Professor Will Swan of the University of Salford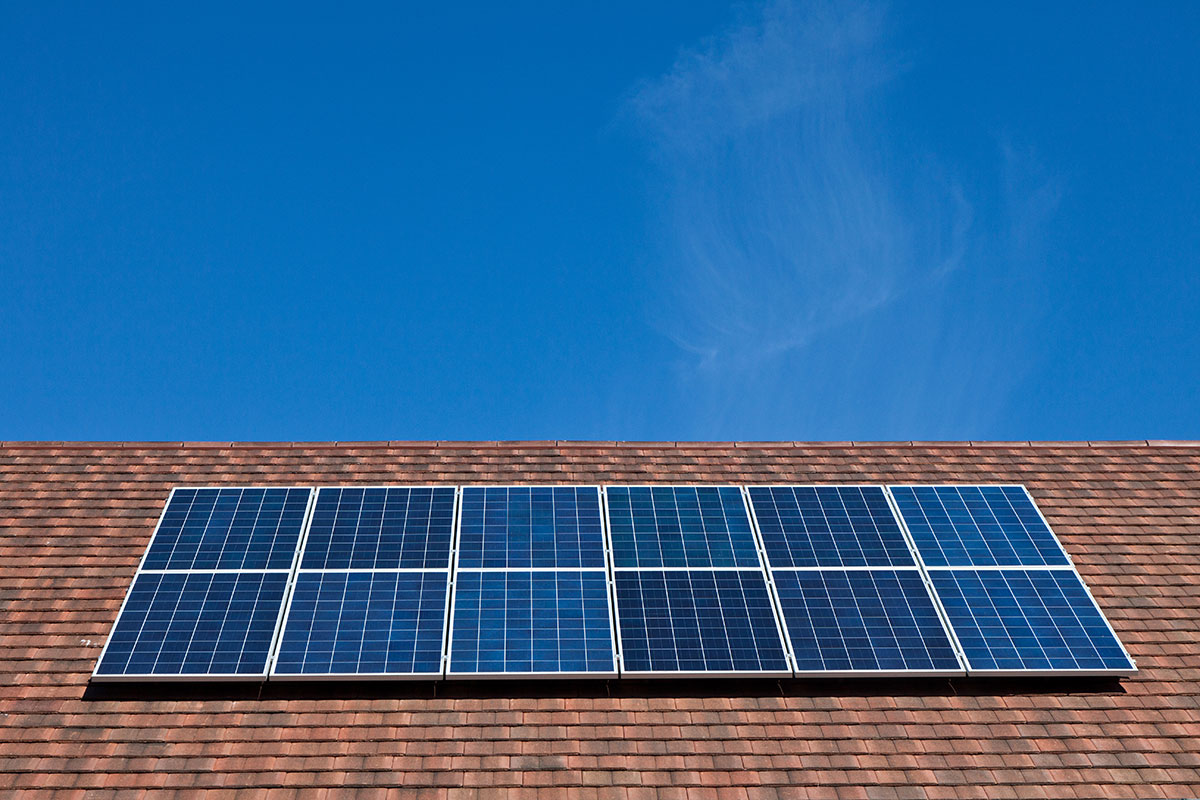 Sharelines
---
Energy House 2.0 offers a place to test products quickly under controlled conditions. It is one of the only places in the world that you can do that (sponsored) #ukhousing @IHPartnerships @energy_house2
---
Battery storage is a game changer. Energy can be stored and used as necessary – opening up new revenue streams for landlords (sponsored) #ukhousing @IHPartnerships @TogetherHousing
---
"We want to demonstrate that a dwelling doesn't have to be a drain on the energy system. It can actively contribute to dynamic grid management," says David Kemp of Procure Plus (sponsored) #ukhousing @IHPartnerships @SalfordUni @Procure Plus
---
Picture: Getty
Article written by:
Registered providers (RPs) of social housing are increasingly finding themselves caught in the middle of a debate related to climate change.
As we all know, this topic goes beyond the moral issue of this current generation leaving a planet that is habitable for the next one. Climate change as a topic is interconnected with myriad issues, with some seemingly more pertinent to social housing providers than others.
Reducing operational budgets, fuel poverty, health and well-being, urban air quality, constraints on the electricity network, and increasing levels of intermittent renewable energy generation all in some way link back to the climate change agenda – which RPs have a role in tackling.
With the UK government's 2050 net zero-carbon target now enshrined in law and with various local authorities and combined authorities, including the Greater Manchester Combined Authority, setting their own zero-carbon deadlines and declaring "climate emergencies", there is a greater expectation from public sector bodies that RPs will step up and lead by example to achieve these goals.
So what are the actual implications for RPs?
In a nutshell, there will be a requirement for them to manage their stock in such a way that dwellings have lower maintenance costs or are able to generate additional revenue to offset costs, emit less carbon, have lower energy costs for residents, reduce emissions of gases and particulates that contribute to poor air quality, reduce stress on the electrical network, and support the transition to a low-carbon, renewable heavy energy system. That's no small feat.
---
---
Some technologies that can address elements of this wider challenge are known now: air and ground source heat pumps, solar photovoltaic (PV) systems, energy storage solutions and insulation systems. However, when deployed on their own, they aren't able to address the issue holistically.
For example, a PV battery system helps deal with fuel poverty and reduces stress on the local network but does little to deal with the technical issues surrounding greater deployment of intermittent renewable energy generation, reducing carbon associated with heating properties (the biggest source of emissions from homes) or reducing an RP's operational costs.
This is where and why innovation is required from RPs as well as the businesses, supply chain companies and research institutions that will be needed to develop, refine and offer products and services to help RPs achieve these objectives.
There are a number of examples of RPs exploring how their respective organisations can maximise the opportunities presented by the climate change agenda, while also addressing the moral and social imperative argument, in advance of and in preparation for the inevitable reverse incentive regulation 'stick' that will follow. Likewise, businesses are working with research establishments and universities to exploit emerging opportunities and gain first mover advantage in these new markets.
What is clear is that RPs need to move away from business as usual. Those that look to innovate now have the opportunity to inform, develop and benefit from a changing landscape, whereas those that follow might not.
Sponsored by

Procure Plus and the University of Salford