'Being community-focused has been vital this year': Radius talks about its COVID-19 approach
Eileen Patterson is director of communities at Radius, chair of the Chartered Institute of Housing Northern Ireland and one of Inside Housing's Safer Homes Ambassadors. Watch our video interview to hear how she involved the housing association's residents in its Keeping Well at Home campaign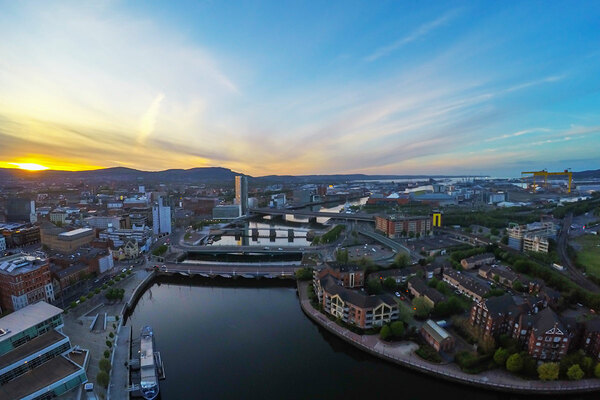 Sharelines
---
In a video interview, @EileenPHousing tells @insidehousing how safety is not just about @RadiusHousing residents but also the community they live in – and this has been magnified during the COVID-19 lockdown. (Sponsored) @Aico_Limited #SaferHomes4All
---
"The Northern Ireland Fire & Rescue Service told us incidence of fire was increasing during lockdown. So we worked with them to communicate to our tenants how to stay safe," says @EileenPHousing @RadiusHousing. (Sponsored) @Aico_Limited #SaferHomes4All
---
"During lockdown, @RadiusHousing ran #ArtFromTheHeart campaign to keep residents connected and safe. We sent copies of the entries to our elderly residents," says @insidehousing Safer Homes Ambassador @EileenPHousing #UKhousing
---
At the beginning of lockdown in March, Radius Housing, an association managing 33,000 homes across 80 towns in Northern Ireland, launched a campaign to keep their residents healthy, well and safe and to help the larger community to stay connected.
The Keeping Well at Home message brought fire risk, well-being and other safety issues such as scamming to the attention of its residents.
As part of our ongoing Resident Safety Campaign, in partnership with Aico, Inside Housing is recruiting 12 Safer Homes Ambassadors to tell us about the safety campaigns they are working on and how they are getting residents involved.
Watch our video interview with Ms Patterson, director of communities at Radius and our latest Ambassador to find out how the campaign helped to keep the whole community, including a competition, Art from the Heart, asking young residents to illustrate was lockdown meant to them.
---
---
---
Ms Patterson explains: "This was unique to Radius and helped us to engage with our communities. We asked young artists to draw what they felt symbolised the community staying safe during lockdown."
All the submissions were copied and given to Radius residents in care homes and sheltered accommodation. "They loved getting the pictures the kids had drawn," Ms Patterson says.
The overall winner, year 12 student Shayna Velasquez from Belfast, painted the below picture of an NHS frontline worker wearing PPE. Her artwork was presented to Northern Ireland's health minister and displayed on billboards around Belfast.
This is part of a continued campaign to involve residents in safety issues. For the past year, Radius has been including residents in its discussions about safety issues from the beginning.
Ms Patterson says: "We have been using the feedback from tenants and asking them, 'How do you want us to communicate?'"
Rather than designing a campaign and asking people what they think, Radius now asks residents what they would find useful before creating it. This way, residents are given a stronger voice.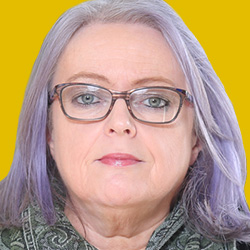 Eileen Patterson took up the position of director of housing services at Radius in December 2005 before becoming director of communities. Prior to joining, she worked for the Housing Executive and held various positions in District Offices and Head Office. Eileen also worked on secondment to the DSD Housing Policy Branch for a number of years. Eileen has a vast experience of all aspects of social housing in Northern Ireland and is presently chair of the the region's Chartered Institute of Housing.