Grenfell Tower Inquiry diary week five: 'No adverse effect in relation to external fire spread'
As the Grenfell Tower Inquiry returns from its long absence, Peter Apps recaps the key points from a week of important evidence from the fire consultants to the refurbishment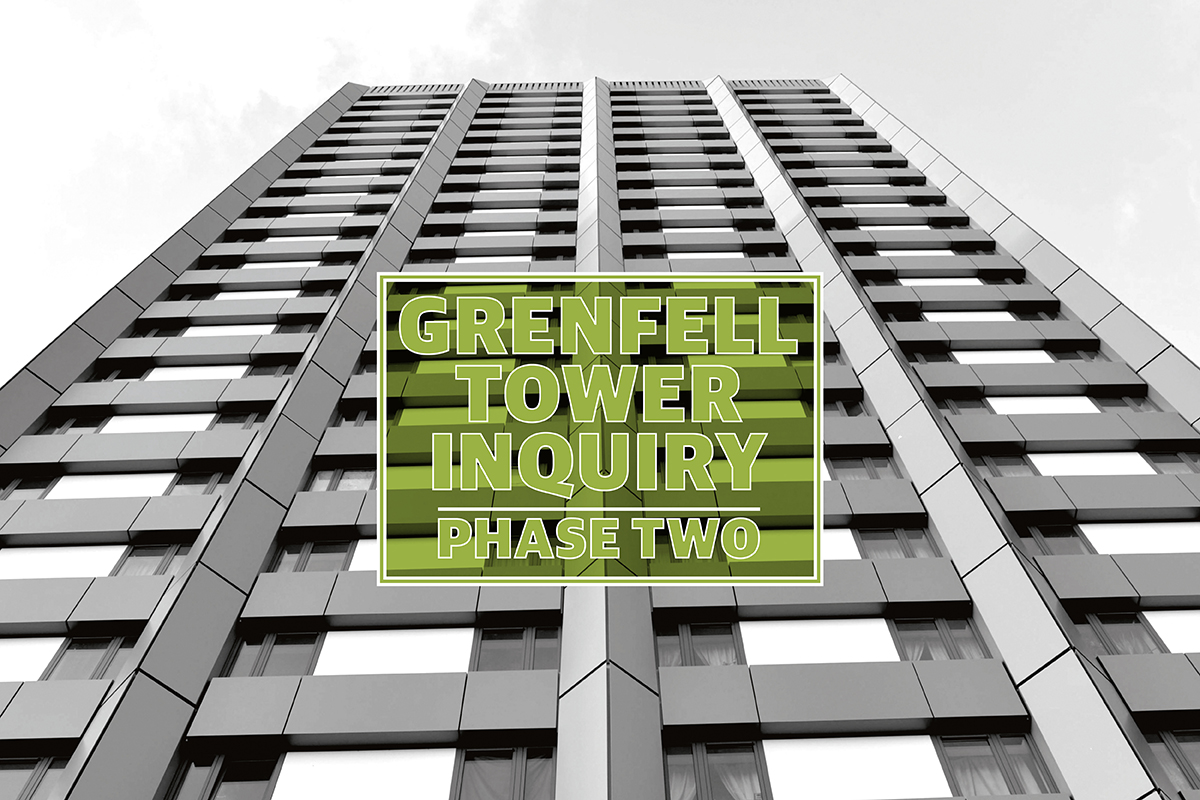 The Grenfell Tower Inquiry returned this week following a 17-week halt in proceedings amid the coronavirus-induced lockdown. Evidence was heard from two of the project's fire engineering consultants, Dr Clare Barker and Terry Ashton.
There were also concerns about the time the inquiry will take, access for survivors and – on Tuesday morning – a powerful intervention about race.
---
---
Elephant in the room
A powerful intervention was made by Leslie Thomas QC on behalf of a number of survivors on Tuesday morning calling for a closer focus on the extent to which race discrimination played a role in the tragedy.
Mr Thomas' statement can be read in full here. Noting that 85% of the Grenfell residents who died in the fire were not white, he called race the "elephant in the room" and drew links with the disproportionate deaths of BAME people from COVID-19 and the killing of George Floyd in the US.
Certainly the inquiry itself has been a striking visual demonstration of what Mr Thomas was saying: so far all of the corporate witnesses have been white, as is the chair and most of the barristers. It was only when we heard from Grenfell residents in phase one that suddenly Black, Asian and Middle Eastern faces appeared.
This ties into what Mr Thomas was primarily asking for: a speedy appointment of a third panellist to assist Sir Martin Moore-Bick with his inquiries.
The history here is fraught. It was pressure from survivors' groups which led Theresa May to reluctantly announce additional panel members for the second phase, rather than Sir Martin alone.
Nabeel Hamdi, a professor of social housing and urban development, was due to join this team before his sudden departure was announced just before Christmas, on the verge of phase two starting. We know little about why he left: a letter from Boris Johnson simply said he "was unable to proceed with the appointment".
He was replaced by engineer Benita Mehra, but she also stepped down after links emerged between a company she was associated with and the charitable arm of Arconic, the manufacturer of the cladding panels which were fitted to the walls of Grenfell Tower.
So as it is, the chair next to Sir Martin is empty. Filling it is a challenge. It requires a suitable expert to give up what is likely to be around two years to the process. But there is mounting concern among the survivors that without an additional member, the inquiry has no hope of understanding and interrogating the role critical issues like race played in the tragedy.